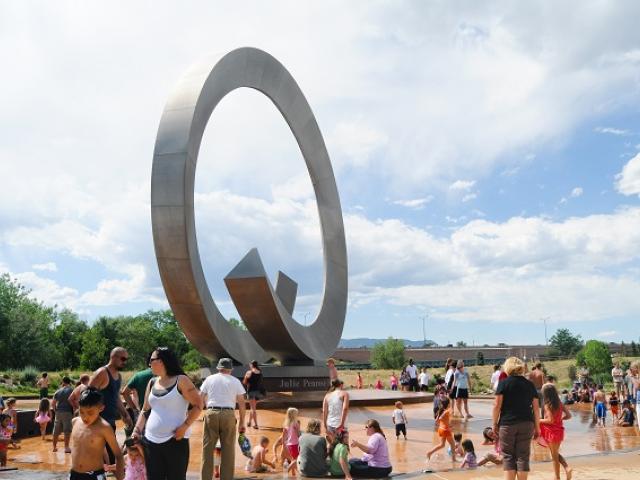 Colorado Springs Pedal Party
Hop on two wheels and explore downtown Colorado Springs' sights, bites and trails.
Sustainability Activity
How to Give Back to These Special Places
Insider's Tip
Colorado Springs is Not BYOB
Don't have your own bike? Want to zip around town car-free? Check out the city's bike-share program, PikeRide.
Breakfast
Switchback Coffee Roasters
Speciality coffee roaster and cafe located in Colorado Springs. We source high-quality speciality coffees and roast them to highlight their unique…
Activity
Start the Day's Ride at Memorial Park
Memorial Park is home to Prospect Lake, an ice-skating center, a skate park, Team USA's velodrome, horseshoe courts, playgrounds, fitness and jogging trails and that classic Colorado Springs scenery.
Lunch
Poor Richard's Restaurant
Come see why our hand-tossed pizza, great homemade sandwiches and soups, and signature house salad have won Poor Richard's Restaurant many "Best of"…
Insider's Tip
Linger at Poor Richard's
Poor Richards is also home to a delightful toy and bookstore, perfect for lazing a few hours away.
Dinner
Red Gravy
Fresh Italian kitchen serving, lunch, brunch, dinner, dessert and drinks.
Activity
Cottonwood Center for the Arts
Cottonwood Center for the Arts is more than just an arts organization. We believe in the exploration of a creative life, and strive to make the…
Lodging
The St. Mary's Inn Bed & Breakfast
The premier Bed & Breakfast in Colorado Springs. Awarded the most prestigious and coveted: "The Best Of The West & Rockies" Award by BedandBreakfast…