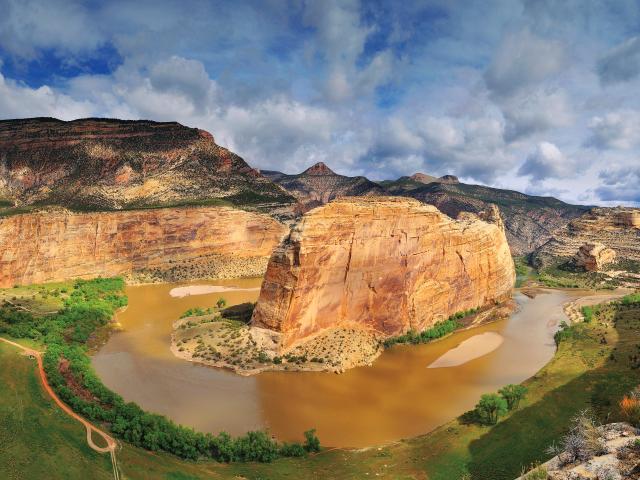 Explore Colorado's Great Northwest
Here's a three-day itinerary offering the best assets and adventures in the Moffat County towns of Craig, Maybell and Dinosaur.
Sustainability Activity
Keep the Wild Horses Free
Support the The Wild Horse Warriors, whose mission is to work with other individuals and organizations to ensure the freedom, safety and well-being of the range for the wild horses of Sand Wash Basin in northwest Colorado.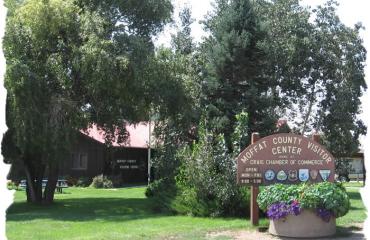 Activity
Craig Chamber of Commerce & Moffat County Visitor Center
Start your journey at the visitor center and don't forget to check out the Marcia Car, a 105-year-old private railroad car commissioned in 1906 by David Moffat. Tours of the car are available Monday through Friday 8am–5pm.
Insider's Tip
Pick Up Artisanal Milled Yarns and Natural Fiber Products
Take a tour of the Yampa Valley Fiberworks facility, which processes natural fibers into usable yarn products. You can also take a class in knitting, spinning, weaving and more.
Breakfast
KS Kreations Bakery
Your locally owned craft store and bakery. Located in downtown Craig, serving breakfast, coffee and drinks.
Insider's Tip
Packable Lunch
While you're enjoying your breakfast, have KS Kreations pack a lunch-to-go for today's remote travels and explorations. Services are limited for today's destinations, so be prepared with adequate fuel, food and water.
Activity
Browns Park National Wildlife Refuge
Located in a remote valley between Diamond and Cold Springs mountains, the Refuge provides visitors with a multitude of recreational opportunities as…
Activity
The Gates of Lodore Trail
The breathtaking Gates of Lodore is located at the northern tip of Dinosaur National Monument. It's a long drive but worth it to see the Green River winding across Browns Park. Make sure to grab your camera, you'll want to snap some photos of this geologic beauty.
Insider's Tip
Lunch Time
Get out that lunch from KS Kreations you purchased earlier and find a shady picnic spot amid the refuge's cottonwoods, buffaloberry and willows.
Dinner
Carelli's Italian Restaurant
Italian dishes, pizza, subs, calzones and Stromboli. Fast lunch service or eat-in dining.
Activity
Wild Horses of Sand Wash Basin
Home to one of the few remaining herds of free-roaming wild mustangs in the United States, Sand Wash Basin is a destination for 4-wheeler and dirt bike enthusiasts.
Lodging
Deer Park Hotel & Extended Stay Suites by Best Western Plus
 Craig, Colorado's Premiere Botique Hotel AAA 3 Diamond; 100% nonsmoking hotel with indoor pool and spa. Free Full Hot breakfast buffet,…
Breakfast
Cool Water Grille
Breakfast and lunch with bar and all-American food. Homemade green chili and bloody Mary's made our way.
Activity
Dinosaur National Monument
At Dinosaur National Monument, explore craggy hills, discover fragments of a long ago world where the largest land creatures of all time once…
Lunch
BedRock Depot, LLC
BedRock Depot is an "oasis in the wilderness" with an array of food, gifts and photography in a clean and friendly environment. We offer espresso…
Insider's Tip
Finish Up
After lunch, head back to Dinosaur National Monument to finish your tour. Make sure you see all that you possibly can of this amazing monument, from wildly flowing rivers to fossils.
Dinner
Op Bar & Grill
Sports bar and grill offering standard fare and brunch buffet every Sunday. Outdoor deck.
Activity
Juniper Hot Springs
Natural springs water with unparalleled mineral content. There's a pool for everyone out here with temperatures ranging from 80–103 degrees. Open…
Lodging
Deer Park Hotel & Extended Stay Suites by Best Western Plus
 Craig, Colorado's Premiere Botique Hotel AAA 3 Diamond; 100% nonsmoking hotel with indoor pool and spa. Free Full Hot breakfast buffet,…