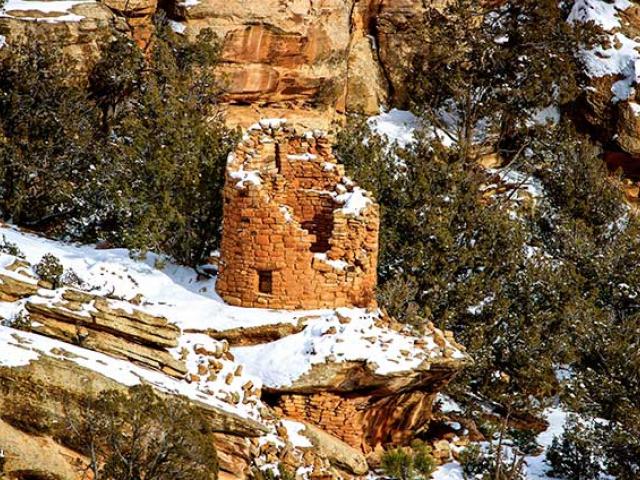 Explore Fall & Winter in Mesa Verde Country
With four seasons of activities, Mesa Verde Country is a year-round destination. Since Cortez, Dolores and other towns in the Four Corners area enjoy warmer temperatures in the fall than the rest of the state, it's a great time to take in the region's sights. The quieter winter season is another excellent time to visit, when trails and attractions are still open for business but experience fewer visitors.
Sustainability Activity
Travel Like a Local
There are special places and unique vistas around nearly every Colorado corner. You can help ensure these places exist for generations to come by staying on roads and trails, keeping speeds in check, leaving campsites and picnic spots just as you found them, and following instructional signs while you're out and about in our state.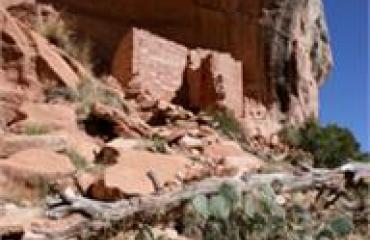 Activity
Canyons of the Ancients National Monument Visitor Center and Museum, BLM
Canyons of the Ancients Visitor Center and Museum contains a 3.5 million-item research collection. Exhibits interpret the history and culture of…
Lunch
Enterprise Bar & Grill
When you have mighty Telluride for a neighbor, you need something pretty cool to be noticed. High in the San Juan Mountain Range, in a town…
Activity
Dolores Outfitters
We are an outdoor sporting goods store that is also a gas station/convenience store. We do carry diesel and ethanol free 86 and 91 octane fuel for…
Insider's Tip
Go Off-Roading
Rent a Jeep or side-by-side vehicle from Dolores Outfitters to explore the area's off-road trails. They can also offer advice on all of the best routes.
Dinner
Stonefish Sushi & More
Delicious sushi rolls, sashimi, nigiri and other specialties. Open for lunch and dinner; happy hour Tuesday through Friday at 4:30pm.
Activity
Dolores River Brewery
Every community should have a comfortable place to hang out with somebody!
Insider's Tip
Test Your Knowledge
Dolores River Brewery hosts trivia night on Thursday evenings.
Lodging
Critter Mountain Ranch
Critter Mountain Ranch is a working Alpaca Ranch surrounded by pinion, juniper, and gamble oak. The 1600-square-foot ranch house is on 40 acres with…