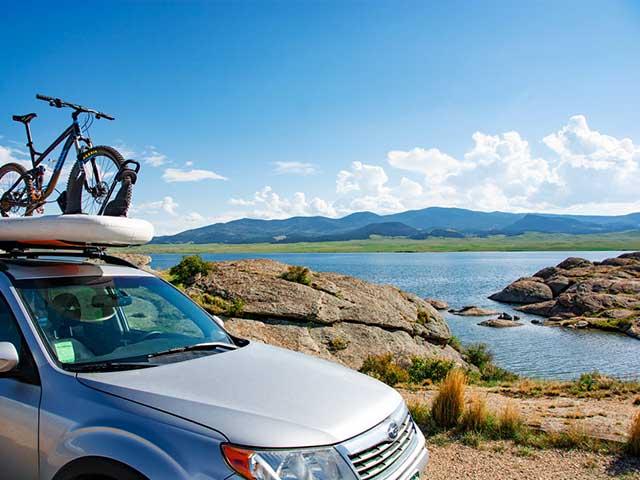 Explore Serene Park County: Fairplay, Bailey & Lake George
The Park County towns of Fairplay, Bailey and Lake George are packed with scenic vistas, meandering streams and placid rivers, historic sites and friendly places to eat and commune with the locals.
A few tips:
• Prime leaf-peeping is in September
• Check restaurant schedules, as some are closed in the winter or during weekdays
• Visit natural areas during the week to get some alone time with nature
Sustainability Activity
How to Give Back to These Special Places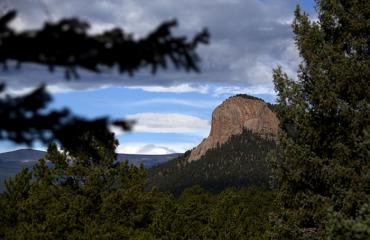 Activity
Staunton State Park
Staunton is Colorado's newest state park, offering breathtaking views, rich Colorado history, diverse plant and wildlife, rock climbing and…
Insider's Tip
Hike to Elk Falls
This moderate hike within the park is an excellent route for spotting elk on the way to the waterfalls. Pack plenty of water and energy — it's 10 miles long round trip! Learn more >>
Lodging
Lynwood Park
Our sprawling log lodge is wrapped by a whispering forest and the South Platte River, and a trout pond. Just feet from these waters, our rooms,…
Insider's Tip
Plan to Picnic
Have your lunch in the Eleven Mile Canyon Recreation Area.
Lodging
Mountain River Lodge
Scenic views overlooking Lake George. Fish the South Platte River or nearby Eleven Mile, Spinny, Tarryall or Antero Reservoirs. Pike National…