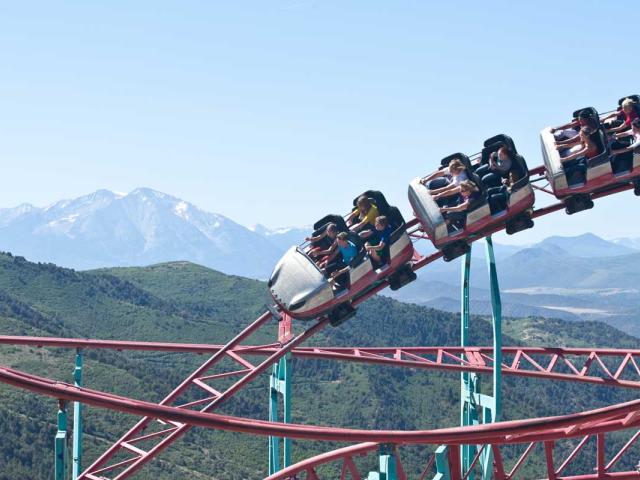 Falling for Glenwood Springs
Glenwood Springs sits at the confluence of the Colorado and Roaring Fork rivers. The historic resort town is famed for its hot springs and thrilling family adventures.
Sustainability Activity
Travel Like a Local
See how you can work with Roaring Fork Outdoor Volunteers, which promotes stewardship of our public lands by engaging the community in volunteer trail and restoration projects.
Breakfast
Rosi's Little Bavarian Restaurant
German & American fare, plus pastries, served in a small chalet-style restaurant with homey decor.
Activity
Flat Tops Trail - Scenic and Historic Byway
Winding its way through lush river valleys, the Flat Tops Trail byway skirts the bountiful Flat Tops Wilderness, climbs over two of the state's…
Insider's Tip
Follow the Byway to Meeker
Head to the small town of Meeker to explore the beauty of the Flat Tops Wilderness.
Lunch
Meeker Hotel & Cafe
In remote Northwest Colorado hides a community of a couple thousand people. The trout-filled White River flows through town and Northwest Colorado…
Activity
Visit Trappers Lake
Known as the "cradle of the wilderness," this tranquil lake is found in the heart of the Flat Tops Wilderness, offering access to hiking, fishing and camping.

Map the Trail
Insider's Tip
Make Your Way Back to Glenwood
Head back the way you came for dinner and a show in Glenwood Springs.
Dinner
Glenwood Canyon Brewpub
Located within the historic Hotel Denver, this brewpub specializes in handcrafted beers and serves hearty pub fare in its restaurant.
Activity
Glenwood Vaudeville Revue
The Vaudeville Revue is a 2hr family fun dinner theater with professional talent performing comedy skits, jokes, high energy dance numbers. All…
Lodging
Hotel Glenwood Springs
Near the confluence of the Colorado and Roaring Fork Rivers, Hotel Glenwood Springs features Glenwood's only indoor water park! Our Splash Pool…
Insider's Tip
Stick Around for Cocktails & Cabaret
After dinner, cozy up to the bar to enjoy cocktails garnished with live music performances.
Lodging
Glenwood Hot Springs Resort
If you're like us, you want a bigger, wilder experience. Something that elevates the dreams, adventures and spirit that few…