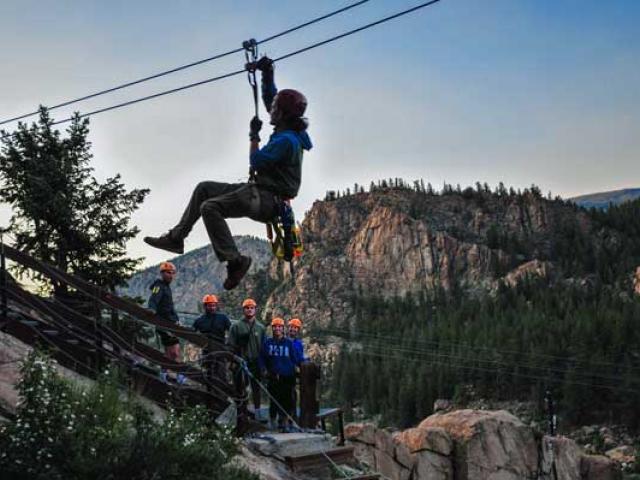 Idaho Springs: A Gold Mine of Adventure Right Outside Denver
The historic mining town of Idaho Springs in the beautiful Clear Creek Canyon offers majestic mountain views and a variety of activities from rafting to gold panning.
Sustainability Activity
How to Give Back to These Special Places
Insider's Tip
Local in the Know
Blair Woodward, our favorite Idaho Springs resident, recommends a number of restaurants and activities below, but also suggests you visit the quirky surrounding towns near Idaho Springs. Not only is it an incredibly beautiful drive, but each town has a unique draw. Black Hawk is a small mining town that offers casinos and gambling right in the heart of the Rocky Mountains. Georgetown, another mining town, offers a historic railroad, which is a great activity for families.
Breakfast
Main Street Restaurant
We serve breakfast, lunch and dinner all day. We also bake our own bread. Come try us out!
Activity
The Phoenix Gold Mine
Family owned & operated, since 1988. Take underground tour. Guides provide education & entertainment for all ages & abilities. See gold ore in the…
Lunch
Westbound & Down Brewing Company
Westbound & Down Brewing Company is made of a dynamic team working to provide our community with exceptional service and distinct sophisticated…
Insider's Tip
Stick Around for a Tasting
Finish lunch with a sampling of several Westbound & Down brews, from the array of IPAs to tripels, sours, saisons, stouts and many more.
Activity
Jeep Tours Colorado by Native Jeeps
Looking for your next unforgettable outdoor adventure? Book a Colorado jeep tour with