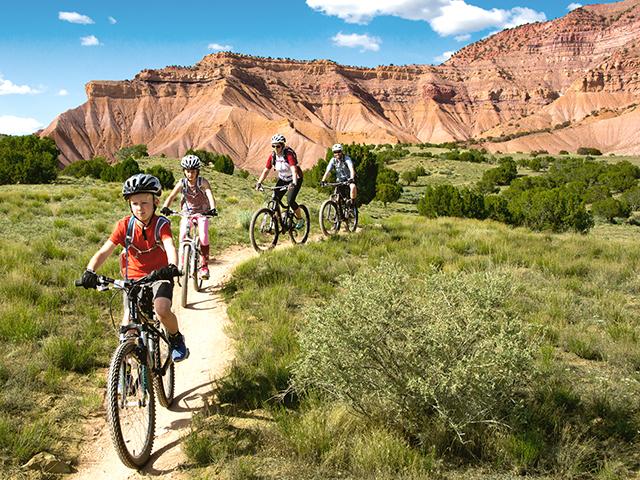 A Kid-Friendly Weekend Biking in Fruita
Camp with your whole family at 18 Road where you can easily bike on the area's famous trails and enjoy campfire delights. The mesas rise up in the background as you traverse the trails, hunt for dinosaur fossils and spend quality time with one another.
Sustainability Activity
Get Involved
Insider's Tip
Stargazing
Head back to camp to sit in the cool night air and try to spot the Little Dipper and other constellations.
Insider's Tip
Morning Grub at Camp
So you can get an early start, have breakfast at your campsite.
Insider's Tip
Sweet Treats
Lodging
18 Road Camping
Enjoy world class single track mountain biking trails as well as designated routes for off-highway vehicles, and hiking. Camping is allowed in…
Insider's Tip
Sun Settin'
Watch the sun disappear behind rock structures at Colorado National Monument for a great last activity in Fruita.
Lodging
Comfort Inn & Suites - Fruita
Great location and views! Friendly and comfortable. Continental breakfast. Free wireless Internet. Bike trails, hiking, horseback riding and rafting…