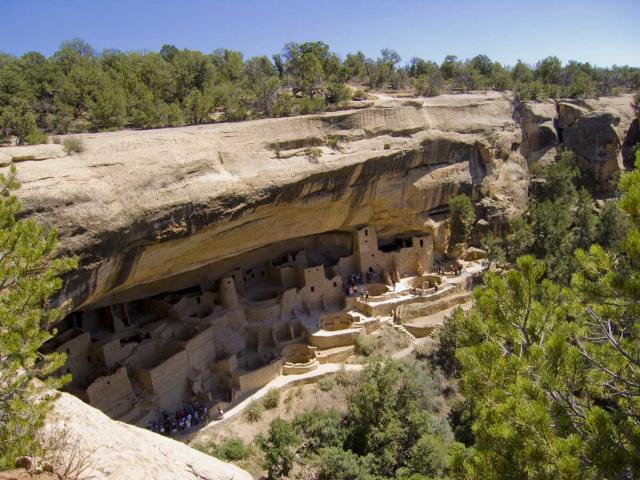 Land of Ancients: Mesa Verde National Park
A land full of history — from ancient times to the Wild West — Mesa Verde is packed with stories waiting to be told amid spectacular Southwest scenery.
Sustainability Activity
How to Give Back to These Special Places
Breakfast
Absolute Bakery & Cafe
Dedicated to the art of food, the Absolute Bakery & Cafe prepares food from scratch, using only the finest of organic and local ingredients. It's no…
Lunch
Mancos Brewing Company
Mancos Brewing Company provides great beer in a relaxed setting . Come in and sit down, order a beer (or a glass of wine) and a bite of food.  We…
Activity
Canyons of the Ancients National Monument Visitor Center and Museum, BLM
Canyons of the Ancients Visitor Center and Museum contains a 3.5 million-item research collection. Exhibits interpret the history and culture of…
Dinner
Dolores River Brewery
Every community should have a comfortable place to hang out with somebody!
Activity
Yellow Car Country Wines
A winery located in Cortez, CO making fruit wines and meads. The view is great. Come take a break, have a glass of wine, and take a bottle home with…
Lodging
Baymont Inn & Suites Cortez
Located off Highway 160 in scenic Southwest Colorado. Take in the sweeping views of La Plata, the Blue Mountains, and Mesa Verde Ridge from your room…