Explore the far north of Colorado in North Park. The towns of Walden and Gould will welcome you with open arms to ice fish, snowshoe and spot elk.
Sustainability Activity
Travel Like a Local
There are special places and unique vistas around nearly every Colorado corner. You can help ensure these places exist for generations to come by staying on roads and trails, keeping speeds in check, leaving campsites and picnic spots just as you found them, and following instructional signs while you're out and about in our state.
Itinerary Tip
Backcountry Safety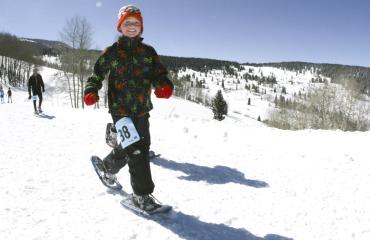 Activity
Teal Lake
Strap on your snowshoes and get out on a trail near Teal Lake. It's a 50-acre water feature surrounded by a rocky shoreline and pine-fir forest.

Map the Trail
Itinerary Tip
Hop on the Road
Head east to Walden — it's a little less than 40 minutes away.
Activity
Lake John
Lake John offers 565 acres of frozen water, ideal for ice fishing.

Map the Trail
Itinerary Tip
Get Your Gear
North Park Anglers will guide you through an ice-fishing trip if you aren't familiar with the area.
Dinner
All Smoked Up BBQ
Enjoy award-winning barbecue — meats and sauces — on Walden's Main Street.
Activity
The 10th Frame
The 10th Frame is a six-lane bowling alley, restaurant and bar located in Walden, Colorado.
Lodging
22 West Cabins & Recreation
A guest resort with a selection of cabin rentals, each of which fitting a variety of demands in unforgettable settings. We are at the foot of the…