Outdoor Adventure Outside of Rocky Mountain National Park
Follow the less crowded path in Estes Park. Enjoy this action-packed adventure itinerary, all outside of Rocky Mountain National Park.
Sustainability Activity
How to Give Back to These Special Places
Put your money to work at Rocky Mountain Conservancy. There's no better way to show your love for Rocky Mountain National Park than by investing. Check out Rocky Mountain Conservancy donation opportunities here and lend a helping hand.
Insider's Tip
Explore the Path Less Traveled
Roosevelt National Forest surrounds Estes Park where Rocky Mountain National Park does not. It also affords generally less crowded, outdoor opportunities. Dogs are allowed in the national forest, along with mountain bikes and off-road vehicles. The views from national-forest land into the national park are spectacular!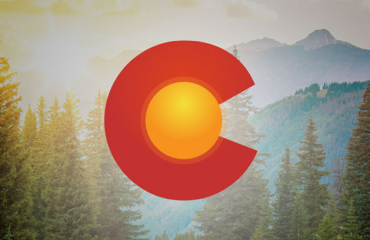 Activity
Climb a Via Ferrata
Gain 800 vertical feet on this traditional via ferrata with Kent Mountain Adventure Center.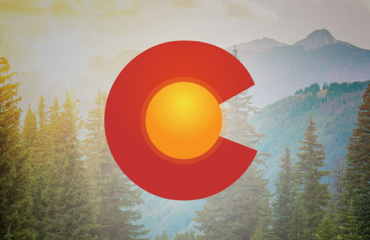 Activity
Explore Lake Estes
Take a cruiser bike, kayak or stand-up paddleboard around Lake Estes. This easy, 3.75-mile, paved loop affords a spectacular view of Rocky Mountain National Park.
Insider's Tip
Rocky Mountain Deli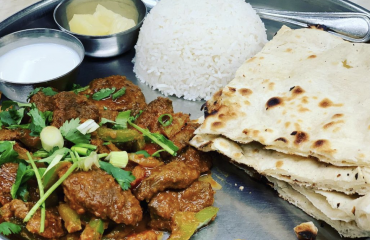 Dinner
Himalayan Curry & Kebob
Himalayan Curry & Kebob serves Indian- and Nepalese-inspired delights in a warm and cozy environment. The menu has vegan, vegetarian and gluten-free…
Activity
Estes Park Brewery
Established in 1994. We offer more than 12 fresh, handcrafted beers straight from our brewery, as well as root beer. Grab a sample of each and you…
Lodging
The Blue Door Inn
This recently renovated motel is a "step beyond the ordinary" with an outdoor pool, the best wifi in town, a Keurig system in each room, and nightly…
Breakfast
Notchtop Bakery & Cafe
Our natural, made from scratch recipes, using organic ingredients when possible, takes a while to prepare. So enjoy the view, read a book, talk to a…
Activity
Head Out on Horseback
This is not a nose-to-tail ride. Led by the only outfitters permitted to take riders into the Roosevelt National Forest's historic homestead area, visitors will enjoy a more private experience and see homestead cabins dating back to the 1800s.
Insider's Tip
Lunch on the Move
Pick up a to-go sandwich or breakfast burrito at Kind Coffee to eat on the trail.
Breakfast
Scratch Deli & Bakery
Scratch Deli & Bakery is dedicated to serving fresh, scratch-made breakfast and lunch.
Activity
Learn to Rock Climb
Whether you're a seasoned climber, new to the activity, or looking for a wholesome outdoor activity to tire the kiddos out, you're in for a great experience. Estes Park is recognized throughout the climbing community for its abundance of fine rock climbing locations. Our guides specialize in making you a better climber by focusing the time we spend with you on your specific needs and interests. All of our guided trips are private, and therefore, open to customizing.
Activity
Fly-Fishing with Kirk's Fly Shop
Have fun with an evening hatch fly-fishing trip.
Insider's Tip
Climb, then Lunch
The lunchtime meal is provided by Estes Park Rock Climbing.
Dinner
Poppy's Pizza & Grill
Dine next to the Big Thompson River, inside or outside. Enjoy burgers, homemade soups, salad bar, vegetarian, fun beers, wine and pizza!
Activity
Visit an Art Gallery
Check out one of the many art galleries that line the streets of Estes Park.
Lodging
The Blue Door Inn
This recently renovated motel is a "step beyond the ordinary" with an outdoor pool, the best wifi in town, a Keurig system in each room, and nightly…