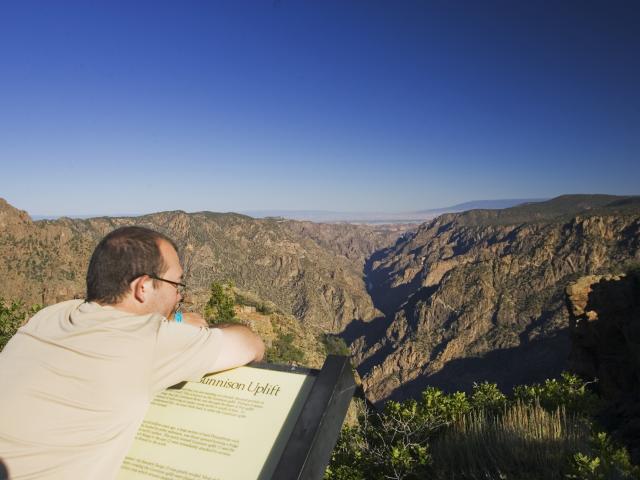 Pastoral Paonia & the North Fork Valley
Don't miss the beauty of autumn in the North Fork Valley. While the leaves change around you, sip some wine from the region, meditate and just enjoy yourself.
Sustainability Activity
Support the Arts
The North Fork Valley Creative Coalition's mission is to impact the local economy by supporting and expanding creative industries in the area. By donating, you are enabling the coalition to increase local creative activities.
Insider's Tip
Golden Sunset
After dining in Hotchkiss, drive over to your lodging in Paonia to see the sunset before tucking in for the night.
Insider's Tip
Get Your Snack On
Once you're done sipping wine, drive to the delightful Root & Vine Market in Paonia where you can enjoy freshly roasted coffee, snacks and even more local wine.
Dinner
Zack's BBQ
Zack's has been a local favorite for nearly 40 years. Breakfast, lunch or dinner, Zack's is the place to rub elbows with the local characters. Our…
Activity
Go Stargazing
Surround yourself with peace and calm by stargazing at Paonia River Park, an oasis on the banks of the North Fork River.
Lodging
Bross Hotel Bed and Breakfast
The Bross Hotel is a graceful frontier hotel noted for its genuine hospitality located on the western slope of Colorado. The ten guest rooms all…
Insider's Tip
Breakfast at Bross Hotel Bed and Breakfast
Your farm-fresh meal might include fruits and vegetables, eggs, smoothies, Greek yogurt, gluten-free grains, oats, home-baked breads, muffins and pancakes.