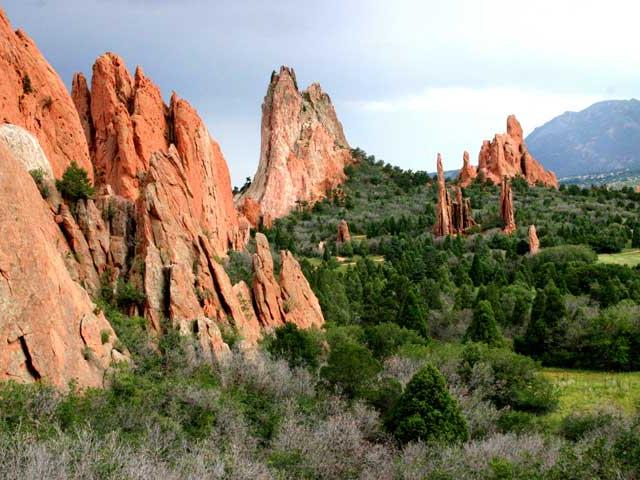 Pikes Peak Country: Colorado Springs, Manitou Springs & Cañon City
Colorado Springs is the state's second-largest city, but it's first in the hearts of many visitors as a place of astonishing beauty with more than 55 unique museums and cultural and natural attractions, including those in nearby Manitou Springs and Cañon City — from Garden of the Gods to Pikes Peak and the Royal Gorge.
Sustainability Activity
Travel Like a Local
Insider's Tip
Horseback Rides
Several outfitters also offer horseback rides through Garden of the Gods — a true way to experience the Wild West!
Insider's Tip
Skyline Drive
Be sure to drive up Skyline Drive in Cañon City for breathtaking view and dino tracks.
Dinner
Bridge View BBQ
Bridge View BBQ, where a whole smorgasbord of southern cooking is at your fingertips. Stop in for a cut of their brisket, delicious sammies, cheesy…
Activity
The Royal Gorge Dinosaur Experience
Experience the ultimate dinosaur adventure and home of the world-famous 'Bone Wars'! Come learn why our area is famous for dinos in a fun, guided…
Lodging
Lark Landing B&B
Lark Landing B&B is a luxury guest retreat offering an exclusive private suite overlooking the Arkansas River.