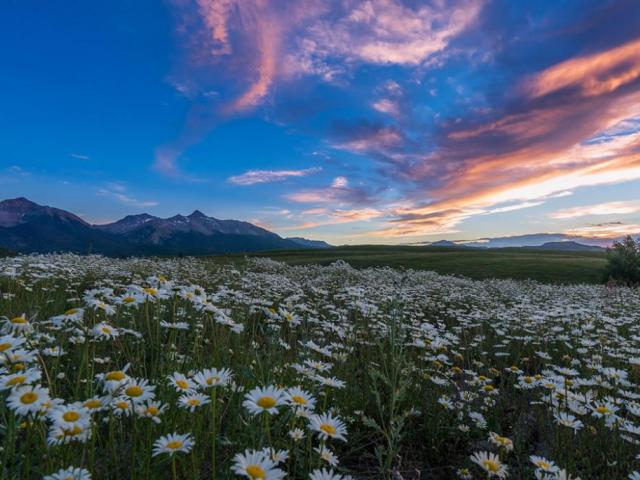 A Postcard-Perfect Trip to Telluride
Telluride is tucked into a box canyon surrounded by towering peaks, and is just 8 blocks wide and 12 blocks long, which is plenty of room for history, adventure and fine-dining experiences.
Sustainability Activity
Travel Like a Local
There are special places and unique vistas around nearly every Colorado corner. You can help ensure these places exist for generations to come by staying on roads and trails, keeping speeds in check, leaving campsites and picnic spots just as you found them, and following instructional signs while you're out and about in our state.
Insider's Tip
Back & Forth
For this itinerary, you'll be traveling back and forth between the historic town of Telluride and the modern resort area of Mountain Village. Luckily, they're separated by a free and incredibly scenic 12-minute gondola ride!
Breakfast
Telluride Coffee Company
Located in the core of Mountain Village, Telluride Coffee Company offers gourmet coffee and espresso, pastries and more before you head up the…
Activity
Hike to Bridal Veil Falls
These stunning waterfalls, at 365 feet in length, are the tallest free falling falls in Colorado, and they entice many people to hike, bike or four-wheel drive up the road.

Map the Trail
Lunch
The View Restaurant
Enjoy creative local cuisine and jaw-dropping vistas at The View Bar & Grill at Mountain Lodge Telluride. Named for its spectacular floor-to-ceiling…
Insider's Tip
Make the Scenic Drive to Ridgway
In less than an hour, passing spectacular views of the Dallas Divide, find yourself in the delightful Wild West town of Ridgway for the evening.
Activity
Orvis Hot Springs
Orvis Hot Springs is a clothing-optional natural hot springs resort. Our natural lithium water, never heated nor treated in any way, enhances …
Lodging
Ridgway Lodge & Star Saloon
Quintessential mountain lodge located in the heart of Ridgway, Colorado at the base of the San Juans. Enjoy the onsite restaurant, the Star Saloon…