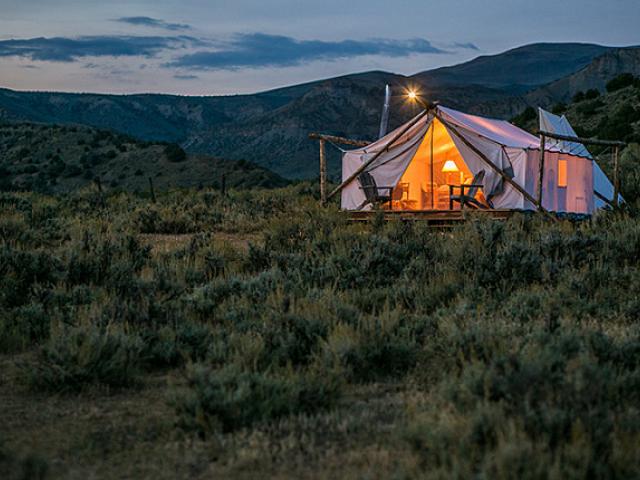 Real Simple: The Perfect Rocky Mountain Glamping Itinerary
We partnered with Real Simple magazine to help you find your ideal sophisticated Rocky Mountain adventure. If you picture truly getting away from it all and getting a dose of nature, the image isn't always easy-going. Traditional camping is rewarding but taxing (pitching a tent in the rain?!), and at times it can be alluring to think about roughing it while still coming back to some semblance of comfortable digs at the end of the day.
Enter: glamping, where you can surround yourself with nature and have all your needs tended to as well. Colorado is chock full of top-notch glamping destinations, so we've curated some of the best ones with an itinerary that weaves through the Rocky Mountains and helps you experience the state's natural beauty and unparalleled hospitality, all in one package.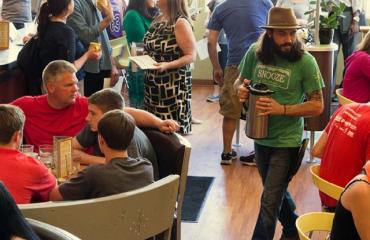 Breakfast
Snooze: an A.M Eatery
Rise and shine in Denver with a bountiful brunch at Snooze: an A.M Eatery from its enormous menu that spans much of the breakfast spectrum, from pineapple upside-down pancakes and breakfast pot pie to spring vegetable frittatas.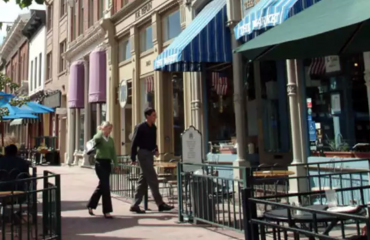 Activity
Jaunt Over to Larimer Square
Peruse Denver's oldest block (essentially where the city was founded), while shopping and sipping on local coffee.
Insider's Tip
Mercantile's Menu
You won't be disappointed by the Heirloom Tomato Salad, made with Colorado very own Palisade Peaches.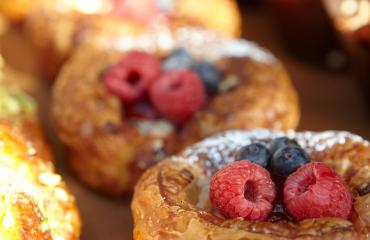 Lunch
Mercantile dining & provision
Offering Chef Alex Seidel's signature take on elevated comfort food, the restaurant follows in the footsteps of the award-winning Fruition…
Activity
Golden Gate Canyon State Park
All that fuel should give you the energy to tackle the trails of Golden Gate Canyon State Park, where lush alpine woods provide ample opportunity to experience what's known in Japan as "shinrin yoku," or forest immersion. After completing a hike (there are over 36 miles of trails, so you have some options).
Insider's Tip
Head North
Head up to Greeley to chow down on thin-crust pizza at Bulldog Pub & Grub and sample a local beer at WeldWerks Brewing Co. to wind down the day.
Dinner
Bulldog Pub & Grub
Bulldog Pub & Grub is a beloved sandwich shop and family restaurant with its own family-friendly arcade area. Belly up the bar for a Colorado…
Activity
WeldWerks Brewing Company
WeldWerks Brewing Company is an award-winning, locally owned and operated craft brewery in historic downtown Greeley. We execute our unique and…
Insider's Tip
Head to Estes Park
Make the 1.5-hour drive to Estes Park for your lodgings.
Lodging
The Evergreens on Fall River
Lodging at The Evergreens on Fall River places you in the heart of the Rocky Mountains, only 3 minutes away from the Rocky Mountain National Park…
Breakfast
Breakfast in Camp
On day three, the folks at Collective Retreats Vail come through AGAIN with a delicious à la carte breakfast, including options ranging from homemade granola parfaits to breakfast burritos.
Activity
Camp Activities & Lunch
Collective Retreats will organize a horseback ride through the surrounding countryside (for both beginners and experienced riders), where you'll see breathtaking views of the Sawatch Range. Return to camp for a picnic lunch with your choice of sandwich or salad preparations of delicious lamb BLT, flank steak and more. Finally, squeeze the last drop out of your stay by treating yourself to an in-tent Swedish or deep-tissue massage.
Dinner
8 Mile Bar & Grill
Grab a burger on the patio and lounge by the fire pit at 8 Mile Bar & Grill and sip on a wide selection of Colorado crafted beers on tap as you soak in the stunning mountain scenery.
Insider's Tip
On to the Next
Once you've checked out of Collective Retreats as a more relaxed and limber version of yourself, cruise on down to Cañon City to check in at your final lodging paradise, Royal Gorge Cabins.
Activity
Skyline Drive
Skyline Drive is a must-see for anyone visiting Cañon City. Touted as one of America's most scenic drives, its steep, cliff-side climb makes you…
Lodging
Royal Gorge Cabins
Royal Gorge Cabins offers 9 luxury cabin rentals in 1- and 2-bedroom sizes, as well as glamping tent rentals. Located 1 hour from Colorado Springs…
Breakfast
The Bean Pedaler
Craft coffee, manual brews, espresso bar, signature drinks, real fruit and green tea smoothies, Italian Sodas, house made pastries, bicycles, good…
Activity
Winery at Holy Cross Abbey
And hey, you're on vacation, so why not attend a wine tasting at The Winery at Holy Cross Abbey before your return trip? After all, you were kinda roughing it on this vacation. But only kinda.