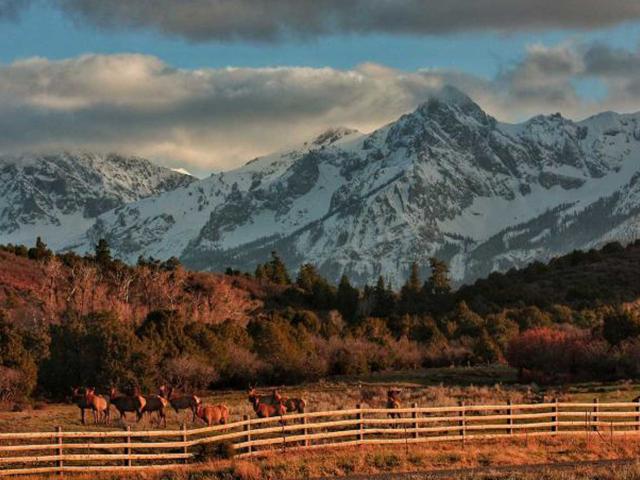 Ridgway: Explore, Restore & Recreate Away From the Crowds
Get your fill of adventure, relaxation and seclusion in this historic mountain town, surrounded by the San Juan and Cimarron mountains.
Sustainability Activity
Support The Sherbino
Volunteers can help support The Sherbino, a historic theater in Ridgway that puts on nearly 200 events each year. Find ways to get involved or donate.
Insider's Tip
Trash Your Trash
Be sure to use the animal-resistant garbage and recycling cans around town to throw away your trash, so bears and other wildlife are not attracted to the downtown area. Making trash accessible to wildlife leads to dangerous encounters, and may end with the wildlife being killed to ensure public safety.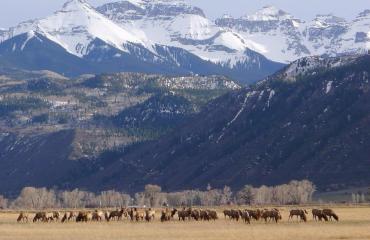 Activity
Ridgway FUSE
Home to the filming of John Wayne's "True Grit," the GRAMMY Awards, a Certified Creative District and part of the Colorado Creative Corridor,…
Lunch
Taco Del Gnar Ridgway
An "elevated fast food restaurant" with the mantra that a tortilla is solely a vessel to sail fresh thought-provoking cuisine with amazing flavors to…
Activity
RIGS Fly Shop & Guide Service
RIGS features the region's finest Fly Shop,
Dinner
Colorado Boy Pub & Brewery
A wee humble pub in a wonderful 1915 brick building in the old section of downtown Ridgway. The brewery is in full view from the antique oak bar,…
Activity
The Sherbino
The Sherbino is owned and operated by the Ridgway Chautauqua Society.  Our venue has connected minds, hearts, and community for over a century…
Lodging
Ridgway Lodge & Star Saloon
Quintessential mountain lodge located in the heart of Ridgway, Colorado at the base of the San Juans. Enjoy the onsite restaurant, the Star Saloon…
Insider's Tip
Spa Stay
Book a room so after enjoying Chipeta's full-service spa and soaking in the thermal pools, you can return after dinner for an overnight stay at this resort retreat.
Dinner
Four Corners Cafe
Four Corners Cafe and Sky Bar at Chipeta Solar Springs Resort is the perfect place to dine al fresco with incredible views from the Sky Bar on our…
Activity
Cafe Ridgway a la Mode
Ice cream in the mountains! Sundaes, shakes, floats, cones, hot chocolate, fine teas, Italian sodas, brownies, homemade pretzels, and much more!
Lodging
Chipeta Lodge Resort + Spa
Relaxation meets adventure at Chipeta Lodge. Explore the region's offerings, like Jeeping, hiking, mine tours, shopping, snowshoeing and skiing…