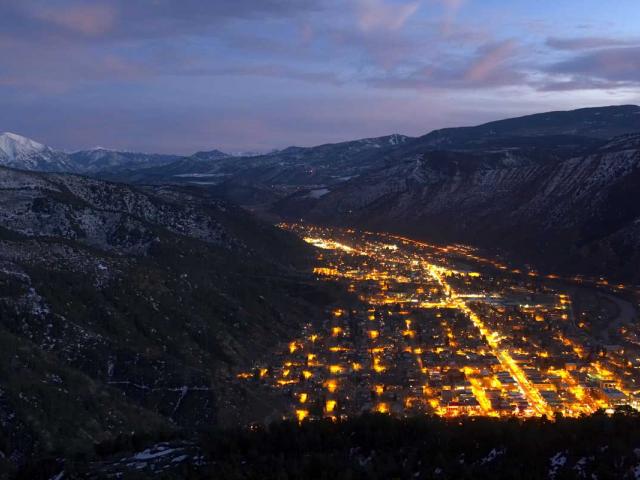 To Ski or Not to Ski in Glenwood Springs & Rifle
Glenwood Springs is already famous for thermal waters. Here's why adding Glenwood to your itinerary makes the perfect winter vacation, whether you ski or not.
Itinerary Tip
Backcountry Safety
Sustainability Activity
Travel Like a Local
There are special places and unique vistas around nearly every Colorado corner. You can help ensure these places exist for generations to come by staying on roads and trails, keeping speeds in check, leaving campsites and picnic spots just as you found them, and following instructional signs while you're out and about in our state.
Breakfast
Daily Bread
Eggs 'n' stuff, breakfast combos, skillets, pancakes and more.
Activity
Hike to the Ice Caves
See these blue ice structures December through March at Rifle Mountain Park.
Insider's Tip
Head West to Rifle
Make the half-hour drive to the small town of Rifle, where ranchers gather, deer and elk hunters talk guns and campers stock up for adventures in the surrounding White River National Forest.
Activity
Ice Climbing in Rifle Mountain Park
If you're feeling really adventurous, Rifle Mountain Park features world-famous rock climbing and ice climbing opportunities. Rifle Mountain Park, a narrow box canyon, located just 13 miles North of Rifle, serves as one of America's premier sport climbing destinations.
Insider's Tip
Head Back to Glenwood
Head back to Glenwood to get warmed up and nourished for the evening's activities.
Dinner
Vicco's Charcoalburger Drive-In
Vicco's Charcoalburger Drive-In has been a Glenwood Springs tradition since 1953.
Activity
Yampah Spa
Yampah Spa, The Hot Springs Vapor Caves utilizes the hot mineral waters, naturally high in sulphur, nitrate, zinc and potassium and 30 other…
Lodging
Glenwood Hot Springs Resort
If you're like us, you want a bigger, wilder experience. Something that elevates the dreams, adventures and spirit that few destination…