Socially Responsible Colorado Springs
Ecotravelers will be drawn to Colorado Springs, where a large number of businesses have demonstrated a passion for sustainability.
Sustainability Activity
Travel Like a Local
There are special places and unique vistas around nearly every Colorado corner. You can help ensure these places exist for generations to come by staying on roads and trails, keeping speeds in check, leaving campsites and picnic spots just as you found them, and following instructional signs while you're out and about in our state.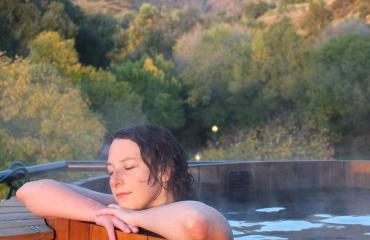 Activity
SunWater Spa
Sunwater Spa's goal is to help return Manitou Springs to it's historical foundations of health & wellness, with emphasis on the healing mineral…
Lunch
Goat Patch Brewing Company
Goat Patch Brewing Company was founded in 2016 with a three-foot beard and a dedication to providing patrons with masterfully crafted, balanced…
Insider's Tip
Cheers for a Cause
Grab a specialty pint at Goat Patch and choose between two local charities to support.
Itinerary Tip
Cycle Through Colorado Springs
Dinner
Four by Brother Luck
The four corners region has been influenced by Western European, Spanish Colonial, Native American and Latin American cuisine. Brother Luck's…
Activity
Adventures Out West
Since 1973, High Country Ghost Town Jeep Tour and Garden of the Gods and Foothills tours, Your adventure starts here! Fantastic Guides show you…
Lodging
The Cheyenne Cañon Inn
​Elegant hospitality in the heart of the majestic ​Cheyenne Cañon. Our beautiful bedrooms have been recently renovated and refurnished in traditional…