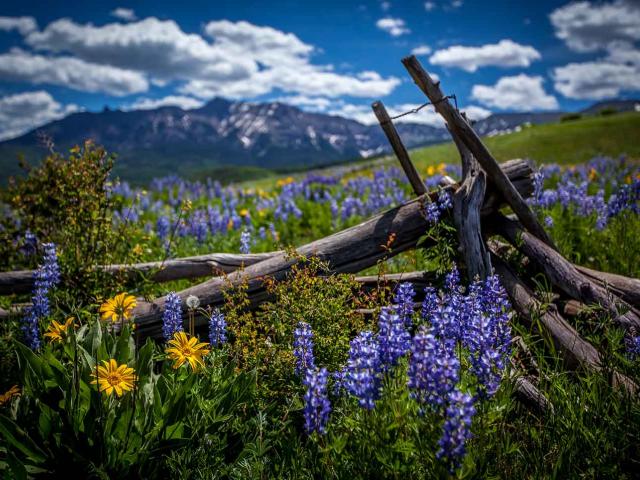 Southwest Colorado & the San Juan Skyway
Swing through some of southwest Colorado's most charming mountain towns — Montrose, Ridgway, Ouray, Silverton, Durango and Telluride — to experience the true flavor of this tucked-away area of the state.
Sustainability Activity
How to Give Back to These Special Places
Based in Durango, Trails 2000 builds and maintains trails and educates trail users and encourages connectivity on road, path and trail. Visit their site to learn how to particpate.
Lodging
Rochester Hotel
The Rochester Hotel provides unique historic accommodations in the heart of downtown Durango, walking distance to shops, restaurants, activities…
Insider's Tip
Stick Around for Breakfast
You'd be crazy not to stay for breakfast at the Leland House and Rochester Hotel — homemade goodness will keep you going all day long.
Activity
Mesa Verde National Park
We want to welcome you as our guest to the nation's richest archeological preserve, where amazing cliff dwellings and more than 4,000 ancient…
Lunch
Far View Terrace Cafe
Casual food-court setting features breakfast burritos and omelet station, a yogurt bar, and standard breakfast fare. For lunch, daily specials…
Insider's Tip
Head for Telluride
From the park, make the hour-and-a-half drive north to the mountain enclave of Telluride.
Dinner
Siam - Telluride
Siam has been serving traditional and contemporary Thai food in downtown Telluride since 2006. Our family owned and operated restaurant offers…
Dinner
Stroll Telluride
After dinner, take in the nightlife in Telluride, shopping, bars, and live music at the Historic Sheridan Opera House.
Lodging
Telluride Lodge
As the only property in Telluride spread over five acres in a park-like setting, Telluride Lodge offers space and convenience. Located 200 yards…