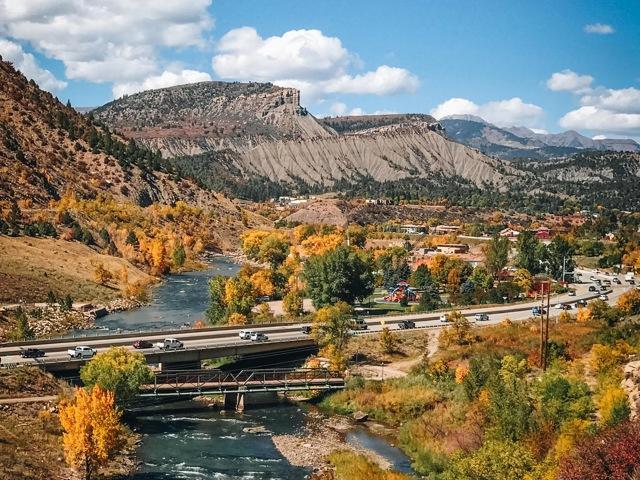 Spend Fall with the Locals in Durango
If watching snow and leaves fall together upon the San Juan Mountains sounds like magic to you, it's time to head off the beaten path with Colorado locals.
Sustainability Activity
Mountain Studies Institute
Volunteer with Mountain Studies Institute, a local nonprofit working to empower communities, managers and scientists to innovate solutions through mountain research, education and practice.
Insider's Tip
Know When to Go
November is one of the best months to experience the real Durango. For visitors, it's a chance to unplug, share in the company of locals and enjoy a quiet retreat to the mountains, sans crowds.
Insider's Tip
Hibernation Vacation
O-Bar-O Cabins offers a variety of packages, including a "Hibernation Vacation" that includes mug cookies, massages for you and your partner and a stoked, cozy fire.
Breakfast
Jean Pierre Bakery, Cafe & Wine Bar
Quaint, long-running locale for traditional French breads, pastries & meals amid antique decor.
Lunch
11th Street Station
Seven small, but robust food truck options encircle the original service station now turned Ernie's Bar, which pours craft brews, libations, coffee…
Activity
Ghost Walk Durango
Take a walk through 140 years of haunted history in the heart of the Rocky Mountains on this guided walking tour through the historic district of…
Dinner
Steamworks Brewing Co.
Steamworks Brewing Co. offers much more than just award-winning craft beer. Our "gastropub" fare includes regional meats and sustainable seafood…
Activity
Animas Brewing Company
Animas Brewing Company offers a variety of flavorful craft beer and compliments it with a spin on comfort food. All in a relaxed family friendly…
Lodging
Historic Strater Hotel
THE OFFICE SPIRITORIUM, with its lavish and comfortable décor, can't really be called a bar, saloon, tavern, or lounge but a delightful office…