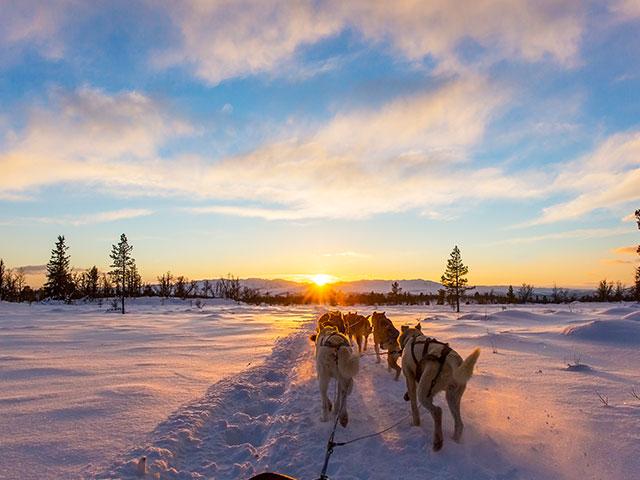 The Ultimate Winter Weekend in Durango
Break out of your typical Colorado ski-trip pattern and explore some of the unique winter activities that southwest Colorado has to offer. Experience unforgettable outdoor excursions, scrumptious food and drink and award-winning lodging on this three-day adventure in Durango.
Sustainability Activity
Donate to the Durango Arts Center
The group educates the community on visual art, theater and music.
Itinerary Tip
Backcountry Safety: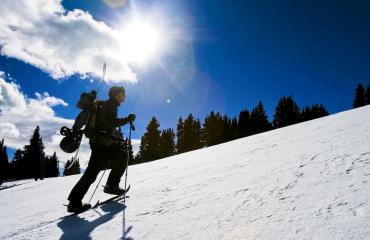 Activity
Mesa Verde Snowshoeing or Cross-Country Skiing
Start your trip to southwest Colorado off right with an outdoor excursion on foot through Mesa Verde. Rent snowshoes or Nordic skis and trek your way through the park on Cliff Place Loop Road or Morefield Campground Loop Road. After the first snow, both make great destinations with incredible views of the cliff dwellings and winter wildlife.
Itinerary Tip
Rent Equipment
Rent your snowshoes or skis from Ski Barn Durango. Make sure to bring plenty of water — while it may be cold out, the desert air is dry even during winter.
Itinerary Tip
Time for snacks
Stop by Nature's Oasis for snacks. Keep them in your cabin and bring some along for your adventures on Day 2 — you'll need the fuel!
Lodging
Blue Lake Ranch Bed and Breakfast
Southwest Colorado's premier bed-and-breakfast/country inn minutes from Mesa Verde and the Durango & Silverton Narrow Gauge Railroad.  •…
Breakfast
Durango Joes Coffee
Whether driving through, hanging out with us in-store, or enjoying our legendary coffee from home, wherever that may be, we want to be the bright…
Activity
La Plata Canyon Trail
This 3.6-mile out-and-back trail offers incredible views and scenery each winter.

Map the Trail
Itinerary Tip
Lunch:
Enjoy a picnic lunch from the things you picked up from Nature's Oasis yesterday.