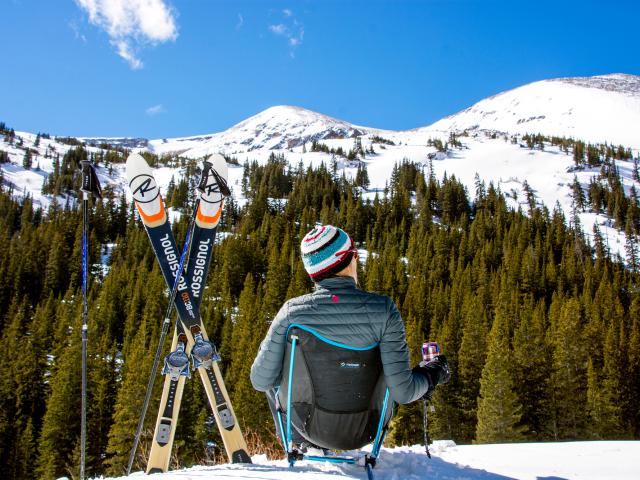 Winter Adventurers' Getaway in Park County
In this Park County winter adventure, you'll be able to do it all! Warm up each morning with a coffee and delicious breakfast, then head outside to explore beautiful trails and scenery via snowshoeing, cross-country skiing and ice fishing. Celebrate a day of adventure at a local brewery and tuck in for the evening at a cozy lodge. 
Itinerary Tip
Backcountry Safety
Sustainability Activity
How to Get Involved
Insider's Tip
Come Prepared
Make sure to pack layers so you're prepared for snow activities, as well as your warm-up and cool-down periods. And don't forget to check restaurant schedules before you go, as some are closed in the winter or during weekdays.
Insider's Tip
Grill Out
Experience grilling in the alpine air at Grill39, where you can order a grill kit and then make your own meal for your family. After the clean-up, chill in front of the fire before you tuck in for the night.
Lodging
Mountain River Lodge
Scenic views overlooking Lake George. Fish the South Platte River or nearby Eleven Mile, Spinny, Tarryall or Antero Reservoirs. Pike National…
Insider's Tip
Snowshoe & Fondue at Aspen Peak Cellars
Take a guided snowshoe hike ending in a wine tasting and authentic Swiss cheese fondue. If that doesn't warm you up after a beautiful snowy hike, what will? Get tickets ahead of time to ensure you have a spot for the event.
Dinner
Platte River Saloon
The Platte River Saloon is located on Historic Front Street along the Platte River, surrounded by the beautiful South Park Region with many 14,000…
Lodging
North Fork Ranch & Fishing Lodge
If you're looking for a unique vacation experience with deluxe accommodations, lots of fun activities, fabulous food, an Orvis endorsed Colorado…