ProRodeo Hall of Fame
ProRodeo Hall of Fame,
101 Pro Rodeo Dr.,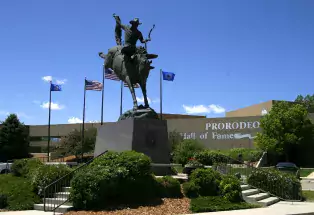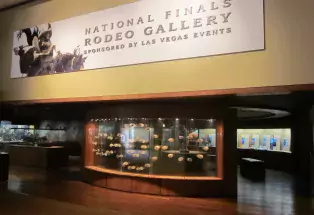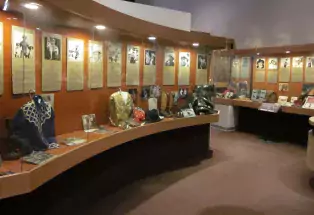 The colorful history and equally colorful legends of professional rodeo live on at the ProRodeo Hall of Fame & Museum of the American Cowboy. Each year more than 35,000 visitors tour the Hall, which offers exhibits that detail the changes in saddles, chaps, hats and other rodeo equipment over the decades. Hall of Fame guests start their tour in the Hall of Champions and then continue their way through displays featuring which features exhibits on each event's cowboys, current champions, famous stock contractors, clowns and other rodeo personnel. Located on a 13-acre site tucked against the foothills of Pikes Peak in Colorado Springs, the Hall of Fame is easily identifiable from Interstate 25 by a landmark bronze statue of Hall of Fame saddle bronc rider Casey Tibbs on the famous horse Necktie.
The ProRodeo Hall of Fame is the perfect location for your next group event. Whether your group's interest is in the education and history of Rodeo, or just gathering in a unique western environment, we're here to make your day unique and unforgettable
Discounts:

Group Discount Available,
Military,
Senior Citizen
Facility Amenities:

Bus/Motorcoach Parking,
Parking on Site
General Information:

Family-Friendly,
Hours of Operation
Group Amenities:

Accommodates Tour Groups,
Bus/Motorcoach Parking on site,
Group Rates Available