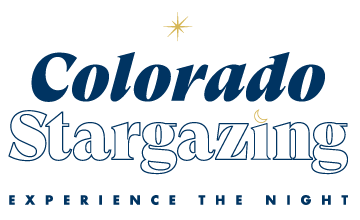 Colorado Stargazing: Experience the Night connects several Colorado locations known for their dark skies and incredible stargazing opportunities. It also highlights dark-sky events and encourages the conservation and preservation of all of Colorado's natural and cultural resources.

Among the locations below, visitors will find International Dark-Sky Association Designated Communities, areas just starting the designation process and everything in between. Regardless, all of these communities are unified by their high elevation and low humidity, allowing for some of the best stargazing in the world.
Lake City is the sole town in Hinsdale County, the most remote county in the lower 48 states. Made up of 96 percent public lands, it's an ideal location for watching the night sky and leaving civilization behind. In 2020, The Slumgullion Center was designated an International Dark-Sky Association Park, adding to the growing list of Colorado's IDA Places. Along with amazing stargazing opportunities, the area offers seemingly endless miles of trails, 21 public campgrounds, five fourteeners (peaks rising more than 14,000 feet above sea level), three national forests, one BLM district, four wilderness areas and two wilderness study areas. Popular outdoor activities include hiking, biking, ATVing, ice climbing, snowmobiling and more. History speaks loudly in Lake City, where famous cannibal Alfred Packer, is rumored to have murdered his traveling companions. Lake City is also mining country, and many of the area's historic mines are still standing and available for viewing.
Best Places to See the Stars:
Windy Point Observation Site • Wupperman Campground at Lake San Cristobal • The Slumgullion Center
Events:
Top Attractions:
Alpine Loop Scenic & Historic Byway • Climbing a Fourteener • Hinsdale County Museum • 100+ Miles of Groomed Winter Trails • Fishing
Photo courtesy of Michael Underwood
Discover Creede, a small town tucked into the San Juan Mountains and surrounded by 900 square miles of gorgeous western wilderness, 95 percent of which is public land. This historic mining town is unique in that it sits in a former volcanic caldera where it is surrounded by sheer cliffs, limiting the town's physical growth, and thus, light pollution. This lends to the small-town feel and the stupendous dark skies visitors love and come back for again and again. Creede serves as a jumping-off point to some of Colorado's most popular backcountry regions. Top outdoor activities in Creede include fishing, rafting, ATVing and mountain biking in the summer, and cross-country skiing, snowshoeing, snowmobiling and ice-skating in the winter.
Best Places to See the Stars:
The Bachelor Loop Historic Tour • Love Lake • Pool Table Road
Events:
Headwater Alliance Night Sky Measurement Training • Headwaters Alliance Star Party
Top Attractions:
Creede Historical Museum • Underground Mining Museum • Creede Repertory Theatre • Silver Thread Scenic Byway • Wheeler Geologic Area
Photo courtesy of Clinton Weaver
The magic of Crestone is the blending together of earth, sky, rock, water, mind and spirit. Located at the nexus of ley lines — straight alignments said to carry energy and drawn between historic structures and prominent landmarks — Crestone is one of the highest energy centers in the United States. Like Mount Shasta and Sedona, Crestone is a sacred land. The area has become a mecca for different beliefs and spiritual traditions and has more spiritual centers per square foot than any other place in North America: You'll find ashrams, temples, monasteries, retreat centers, labyrinths, stupas and a ziggurat. In 2017, U.S. News & World Report named Crestone one of the world's most sacred sites. The arts are another important part of the Crestone community, which overflows with creativity of every kind, inspired and nurtured by the elemental energy and scenic grandeur of the area. In 2021, the International Dark-Sky Association designated Crestone as an International Dark-Sky Community, making it the 31st designated International Dark-Sky Community worldwide and the fourth in Colorado.
Best Places to See the Stars:
Baca National Wildlife Refuge • Orient Land Trust • Joyful Journey Hot Springs • Great Sand Dunes National Park and Preserve • Designated in-town locations
Events:
1st Annual Crestone Community Dark Sky Celebration
Top Attractions:
More than 15 spiritual centers • Hike the Sangre de Cristo Wilderness • Hike to Willow Lake • North Crestone Creek Campground • Baca National Wildlife Refuge • Orient Land Trust • Joyful Journey Hot Springs 
Photo courtesy of Peter Ismert
Cuchara is a charming mountain village tucked on the eastern slopes of the Sangre de Cristo Mountains in the heart of the Cucharas River Valley. Surrounded by the San Isabel National Forest with all its lakes, mountains and wilderness, this village is a favorite respite for Colorado hikers and other outdoor enthusiasts. At the heart of Cuchara is a quaint downtown area with colorful shops, lodging and restaurants. South of town along Colorado 12, part of the scenic Highway of Legends, are gorgeous views topping out at the 9,995-foot Cucharas Pass. Nearby are abundant opportunities for hiking, fishing, OHVing and camping, especially at Cordova Pass, Cuchara Recreation Area and Bear and Blue Lakes.
Best Places to See the Stars:
Cuchara Mountain Park • Bear Lake Campground • Blue Lake Campground
Events:
Top Attractions:
Cuchara Mountain Park • Highway of Legends Audio Tour • The Bear's Den Mini Golf • Cuchara River Recreation Area • Cordova Pass 
Photo courtesy of Scot Mangold
Incorporated on February 28, 1880, the City of Gunnison is the gateway to the beautiful Gunnison Valley. Located in the heart of the Colorado Rocky Mountains at an elevation of 7,703 feet, Gunnison is home to nearly 7,000 residents. It is the county seat and largest municipality in Gunnison County. The Rocky Mountain city is an active, outdoor-oriented community with year-round activities for visitors and residents alike. The city acts as a base for access to regional natural areas such as Hartman Rocks Recreation Area, Curecanti National Recreation Area, and the Black Canyon of the Gunnison National Park. In addition to close access to world-class skiing, fishing and mountain biking, Gunnison embraces its agricultural and ranching history. The city annually hosts the Cattleman's Days Rodeo, which has been held continuously since 1900. Gunnison is also home to Western Colorado University, a four-year public, liberal arts university with a selection of graduate programs.
Best Places to See the Stars:
Hartman Rocks • Taylor Canyon • Blue Mesa Reservoir • Gunnison Valley Observatory
Events:
A Star is Born (July) • Constellations: Stories in the Sky • Our Marvelous Moon (July) • Extraordinary Exoplanets • A Star is Born (August) • Our Marvelous Moon (August)
Top Attractions:
Hartman Rocks • Curecanti National Recreation Area • Blue Mesa Reservoir • Taylor Canyon • Taylor Park Reservoir • Black Canyon of the Gunnison • Pioneer Museum
Photo courtesy of Matt Burt
Nucla, Naturita & Norwood
The rural and historical towns of Nucla, Naturita and Norwood are part of "The West End," a region on the west end of Montrose and San Miguel Counties. Together with other towns in the region, they proudly carry the slogan "Many Towns. One Community."
These three towns embody a Colorado postcard — a slow-paced life among a landscape of dramatic red rock canyons, high desert mesas, wide-open pastureland and the confluence of two river systems. Surrounded by so much wilderness, the outdoor recreational opportunities in Nucla, Naturita and Norwood are endless. Visitors from all over come to camp, fish, hike, bike, hunt, raft and more. 
The International Dark-Sky Association designated Norwood a Dark-Sky Community in 2019. In 2021, Nucla and Naturita joined it as a joint Dark-Sky Community. Now, all three of these towns are proud to hold the designation. 
Best Places to See the Stars:
Ledges Rockhouse Campground • Pinto Mesa • Naturita Town Park • Hanging Flume Overlook • Wright's Mesa • Miramonte Reservoir
Top Attractions:
Unaweep Tabeguache Scenic Byway • Rimrocker Museum • Hiking & Mountain Biking • OHVing the Rimrocker Trail • Norwood History Museum • Miramonte Reservoir • Lone Cone Peak • Thunder Trails • Shamrock (Y-11) Trail
Photo courtesy of Derick Wilson