Delta County Tourism
Delta County Tourism,
560 Dodge St.,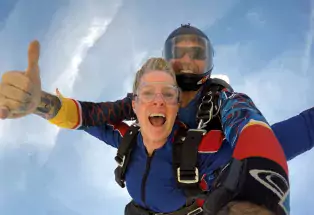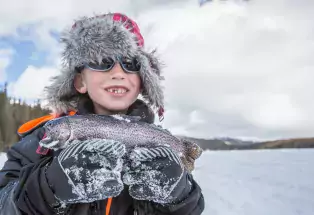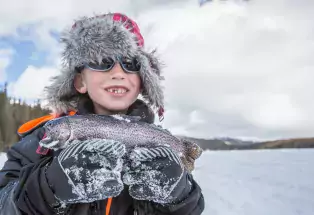 Created by three rivers coming together Delta County is surrounded by nature's spectacular display (or just showing off) of her incredible powers. The Grand Mesa casts a watchful eye on the valleys below, while the Black Canyon waits patiently for you to seek out the depths and power of its canyon walls.
Discover small country farms, orchards burgeoning with fruit, winemakers busy at their craft and chefs stirring it up.
Most of us don't need a reason to be in Colorado. We have a need to discover. Delta County features playgrounds from 4, 000 ft to 11,000 ft. and all the fun stuff in between. The Gunnison River boasts numerous Gold Medal stretches and boaters will delight in this diverse water way. The north rim of the Black Canyon of the Gunnison is visited by the few who know of her fresh beauty and scenic hikes. You will also discover the Dominguez/Escalante National Conservation Area and its neighbor the Gunnison Gorge National Conservation and Wilderness Areas.
Delta County is home to the Crag Crest National Recreation Trail, the Sidewinder single track trail and over 400 miles of winter trails - just to get you started. You can play golf on one of two 18-hole golf courses, go skydiving and everything in between. Play hard and share a microbrew with your friends at the end of the day.
Home to numerous species of wildlife common to Colorado, and a few not so common. Whether you are an angler, birdwatcher or just appreciate a serendipitous sighting, we've got you covered.
Delta County is full of history and heritage that can still be seen and felt today. Stop into Fort Uncompahgre (Delta) and step back into a time when trappers and the Ute people traded. Discover the only Interpretive Center on the Old Spanish Trail and begin to feel what makes this part of Colorado truly authentic. Stop into Pioneer Town (Cedaredge) to view one of the best spear point collections in Colorado and stand under the stacked wooden silos. These three silos are only a few left in the country that depicts this type of building. Our story would not be complete without also visiting the Hotchkiss/Crawford History museum or the Delta County Historic Society Museum in Delta where you can revisit the McCarty's Bank Robbery and a rather impressive butterfly collection, to name a few of the treasures there.
You will be met with people who are ready to be your local guide, or point you in the right direction to make discoveries on your own. We have an infectious enthusiasm for Delta County's assets and share our stories with our eager visitors.
Facility Amenities:

Bus/Motorcoach Parking,
RV Parking
Group Amenities:

Accommodates Tour Groups,
Bus/Motorcoach Parking off site,
Bus/Motorcoach Parking on site
Information Services:

Accommodation Directory,
ADA Information,
Business Directories,
Calendar of Events,
Cultural Information