Stranahan's Colorado Whiskey
Stranahan's Colorado Whiskey,
200 South Kalamath Street,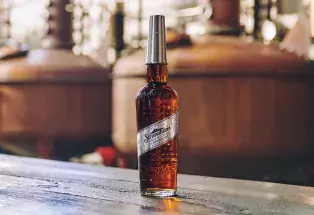 Stranahan's Colorado Whiskey is an American Single Malt whiskey that comes from the states' first legal whiskey distillery since prohibition. It is comprised of 100% malted barley and Rocky Mountain water from Eldorado Springs. It is made in small batches and aged for a minimum of two years in new American white oak barrels. Tour the distillery to learn about the distillation process, the history of this award-winning whiskey, and to taste it for yourself! Sign up for a tour at: http://www.stranahans.com/tours
Walk-in tour guests will be accommodated on a first come, first serve basis and must be 21+ years old. Please also check out the signature cocktails in the Stranahan's Lounge!
Facility Amenities:

Food/Beverage Service,
Gift Shop,
Parking on Site
Group Amenities:

Accommodates Tour Groups,
Maximum Group Size,
Minimum Group Size,
Team-building Activities Offered