Arrowpoint Cattle Company
Arrowpoint Cattle Company,
21900 County Road 196,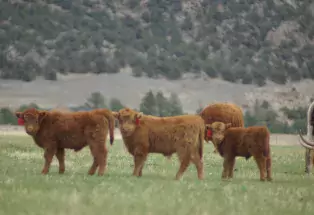 With prior notice we love to have visitors to the ranch. Arrowpoint Cattle Company was started as a family endeavor with the purchase of a few Highlanders in 1961. It was started on a small farm just outside Eastlake, Colorado. It was moved to Chaffee County, Colorado in 1968 where it is currently.   Our cows have a healthy life, without the use of hormones or daily antibiotics.  We strive to treat the livestock with respect and consideration of the lives that they give to us.  Our cattle are friendly, thrifty and well suited to a life spent outside at 8,000'.