Jenkins Farms Apple Valley Orchard
Jenkins Farms Apple Valley Orchard,
448 K Street,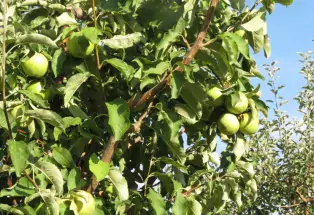 Apple Valley Orchard is a family operated farm and orchard located on the fruited plains of southern Colorado.  The orchard was planted in 1999/2000, so our trees are in their prime for producing amazing tasting fruit.  We currently have 17 types of apple trees 2 types of plums and we are working on adding cherry trees in the future. We offer "pick your own" harvesting, so you will not only get delicious apples, but an experience that you will never forget and can only be found on a farm!!! If pick your own is not for you, we will have prepackaged apples for sale as well.