Three-hundred days of sunshine and the best powder in the world is waiting. We can't wait to welcome you!
 
Colorado's World-Renowned Ski Resorts
When crystalline snowflakes arrive, blanketing our mountains in light and fluffy powder, it creates the perfect backdrop for an unforgettable American West adventure. Whether you're looking to find your Zen with a steaming hot-spring soak, make family memories on a horse-drawn sleigh or experience the thrill of shredding our alpine slopes, Colorado is a winter destination for travellers of all backgrounds and ages. 
 
With some of the world's top-ranked ski resorts and ample opportunity for road-trip roaming, Colorado's expansive offerings make for a superb winter getaway — made even better with velvety stouts and mellow lagers from our renowned craft breweries. Take a trip across the pond to discover more of what makes a Colorado holiday so unique. 
 
Learn more about all 28 Colorado ski resorts >>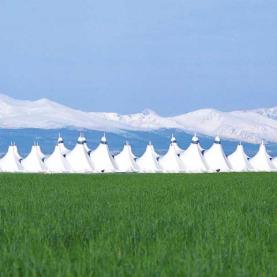 How To Get Here
Colorado is well connected with the rest of the U.S. and major international destinations. Situated in the middle of the country with nonstop service from more than 190 domestic and international destinations, Denver International Airport is a great jumping-off point for visiting other places. Access to mountain resorts and other destinations is easy with shuttle services and buses, and the airport can be reached from Denver's city centre via commuter rail. Colorado also offers a variety of regional airports including many near ski-resort destinations.
Reasons To Return Again & Again
You already know about our world-famous Colorado resorts, but what about others that are lesser known but just as wonderful? Come back to experience even more of what we have to offer. 
Insider's Tip
Care for Colorado
Discover Hidden Treasures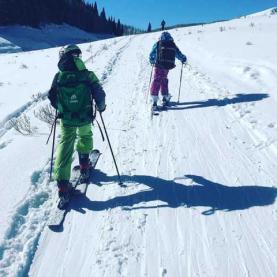 Bonus: Bluebird Backcountry
More Winter Holiday Ideas
More Winter Holiday Ideas