By Beth Buehler
It is magical and relaxing to watch wildlife, especially those beautiful creatures with fur, feathers and wings that we don't get to see very often. Add a little wild to your next meeting or tour group, not by going crazy but by visiting Colorado's amazing wildlife sanctuaries, taking part in festivals that include animal insights, and enjoying plentiful natural surroundings and stunning night skies.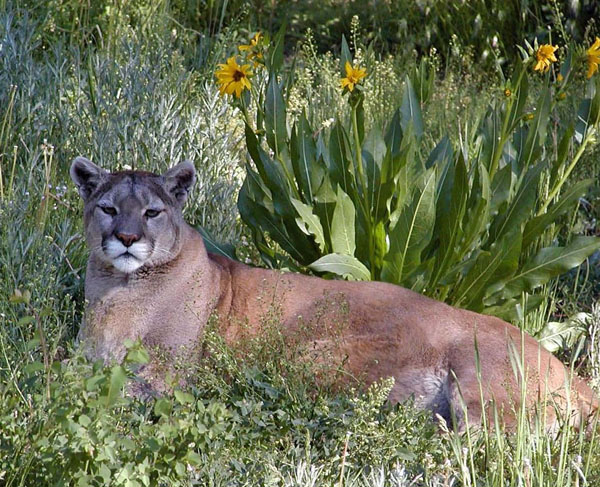 One of the many beautiful animals at Rocky Mountain Wildlife Park in Pagosa Springs, courtesy RMWP
Bison, Birds & Beavers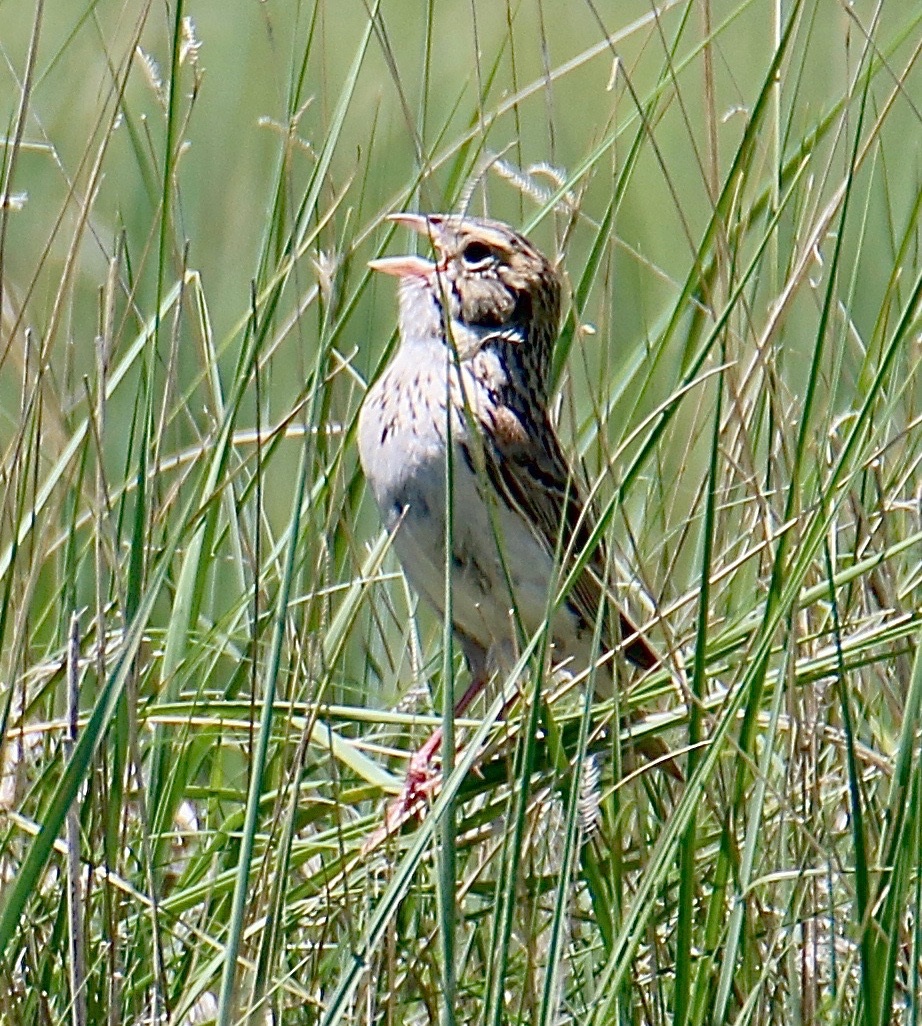 Baird sparrow at Soapstone Prairie Natural Area, 25 miles north of Fort Collins, courtesy of Norm Lewis
Step back in time by observing and learning about a special herd of bison, once plentiful in the West, and catch a glimpse of busy beavers in action and some of the nearly 500 bird species recorded in Colorado. The Laramie Foothills Bison Conservation Herd, made up of 22 descendants of the genetically pure Yellowstone bison, lives at Soapstone Prairie Natural Area and Red Mountain Open Space about 25 miles north of Fort Collins. Summer and early fall are the best times to watch the bison interact on 1,000 acres during daylight hours. Look for interpretive signs and roadside pull-offs and watch for opportunities to find out more during sessions like "Soapstone Bison: Creating the Herd" on June 29.
Colorado is a hotbed for birders, including sightings of the rare American Woodcock spotted at Bobcat Ridge Natural Area, one of the 44 protected Natural Areas managed by the City of Fort Collins Natural Areas Department and encompassing more than 41,000 acres and 114 miles of trails. The Fort Collins Audubon Society offers free birding field trips throughout the year, and the Natural Areas Department has volunteer Master Naturalists and staff who offer free summer outdoor activities, including bird walks and educational presentations.
Early Morning Birding Walks that start at Walking Mountains Science Center in Avon (Mondays and Wednesdays) and Vail Nature Center in Vail (Tuesdays and Thursdays) really aren't too early, running from 9–10 a.m. from mid-June through mid-August. Evening Beaver Pond Tours begin at Vail Nature Center with educational activities and a drive to a beaver pond with an active lodge. The tours are available on Mondays and Wednesdays, 7– 8:45 p.m., from June 14–Sept. 4. Plus, the Walking Mountains Science Center offers custom private programs for groups and tours of all types.
Getting Festive with Donkeys & Flying Critters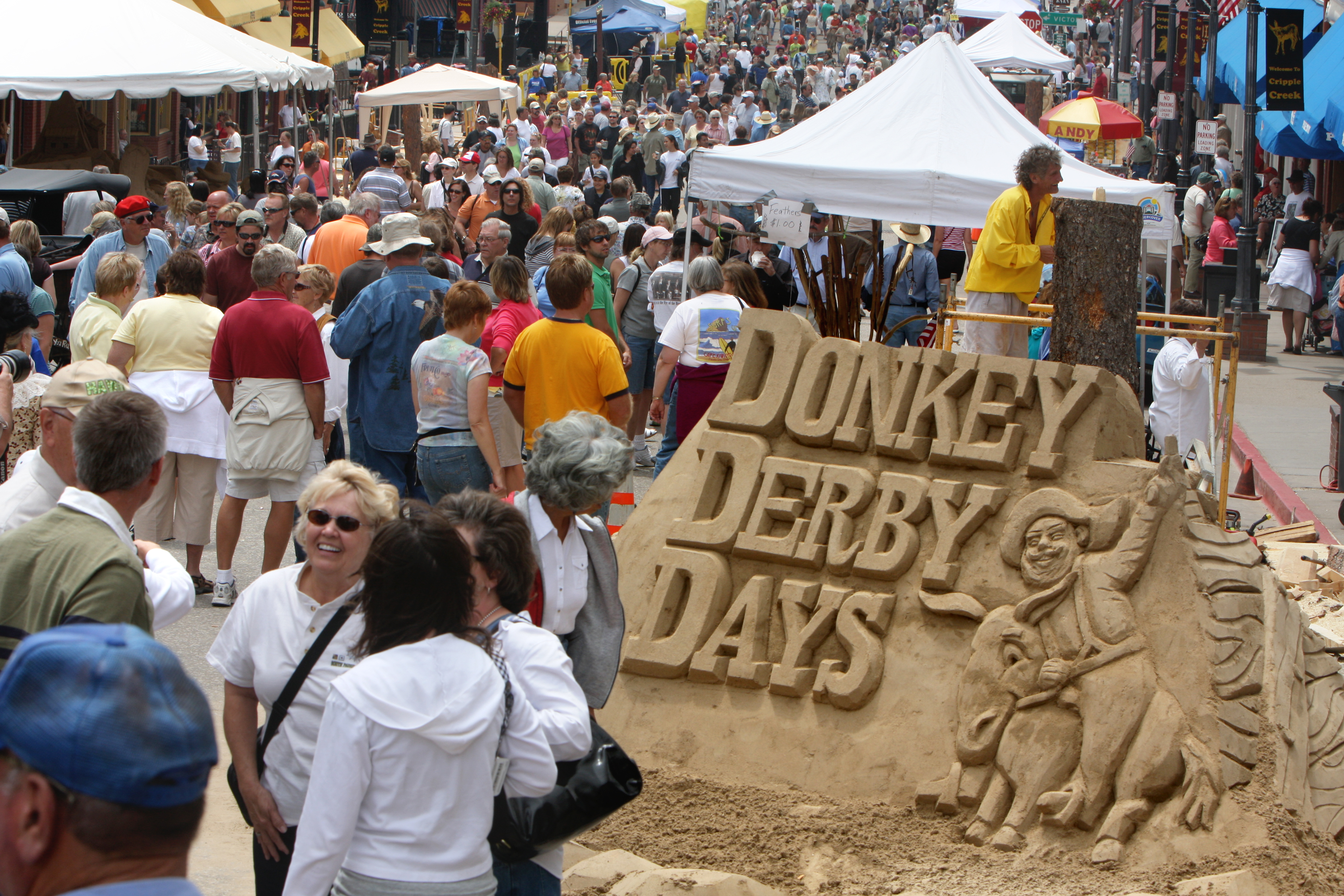 Donkey Derby Days has been held in Cripple Creek since the 1930s, courtesy VisitCOS.com 
Colorado has two longtime festivals that incorporate donkeys, butterflies and birds. At Crested Butte Wildflower Festival, birding and butterfly events are among more than 300 choices over a two-week period and beyond, and donkeys reign supreme at Donkey Derby Days in Cripple Creek. 
Crested Butte was designated the Wildflower Capital of Colorado by the state legislature, and locals launched the annual Crested Butte Wildflower Festival in 1986.  The two-week festival from July 7–16 has 11 birding and butterfly events, all involving hikes of 1 to 5 miles and combining spectacular looks at local wildflowers and wildlife. During the "Butterflies & Lunch at Mt. Crested Butte," a chairlift ride and sack lunch picnic are part of the outing.
Donkey Derby Days is a one-of-a-kind event in Cripple Creek that was created in the 1930s by Gold Rush businessman Charley Lehew. Travelers from around the globe come to see the donkey herd in action (some most likely originate from the Gold Rush herd) and learn about local history in late June. There are games, live entertainment, heritage competitions and of course racing donkeys. If you don't catch them while they're competing, the donkeys are easily found roaming through town, happily accepting veggie treats and posing for selfies.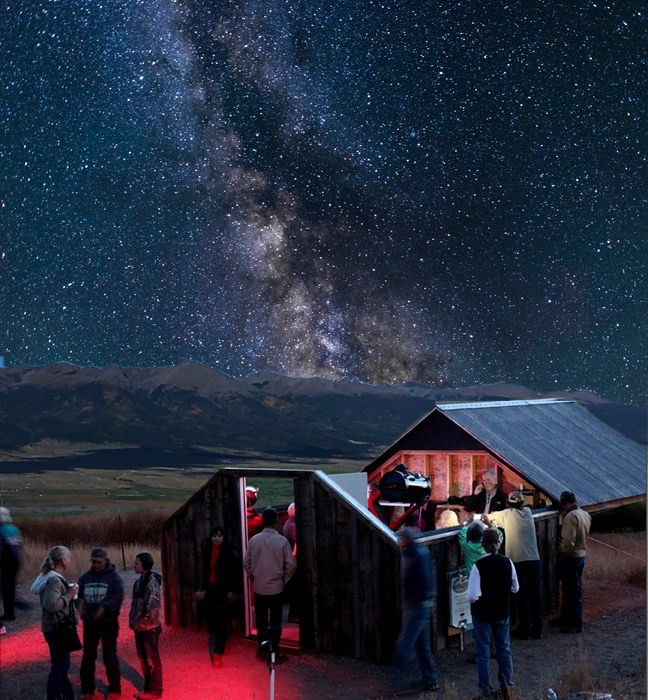 Star safari in Custer County, courtesy Dark Skies
It's easy to forget that there are animals overhead in the form of constellations that are especially easy to see in Colorado's Dark Sky Community. Or watch wild horses their element near Grand Junction and wild animals that have been saved by a Pagosa Springs sanctuary. 
A nighttime safari of a different kind awaits the Orion Hunters in your group. Track down Leo the Lion, stalk Aries the Ram and discover Aquila the Eagle in the dark skies of Custer County, where the towns of Silver Cliff and Westcliffe have been designated as the ninth Dark Sky Community in the world and the first in Colorado. Visit the Smokey Jack Observatory to search for wildlife in the dark night sky and attend a scheduled star party or book a private one. 
While saddling up and riding horses in the scenic Little Book Cliffs Wild Horse Range near Grand Junction with Rimrock Adventures, participants have the opportunity to capture a glimpse of wild horses. The ride can last anywhere from two to four hours depending on how quickly the wild horses are spotted.
Open since 1986, Rocky Mountain Wildlife Park in Pagosa Springs educates visitors about native wildlife and provides an opportunity to see beautiful animals up close in their natural habitats. Take a leisurely stroll around the quarter-mile trail to see the bear, coyotes, wolves, porcupine, fox, bobcat, mountain lion and elk, which are non-releasable for a variety of reasons. A collection of Western art and wildlife displays also are highlights, along with a daily feeding tour that is part of the admission price. Private tours are available. 
Watch Videos >>