Click here for additional ideas and information about iconic places for a Colorado meeting, and to search for meeting venues by region or statewide.
Denver International Airport (photo courtesy of Denver International Airport)
Groups have discovered that Colorado offers an amazing array of options for meetings that go way beyond the norm. In a day when gatherings are exiting the four-wall and one-location approach, explore these 10 reasons why Colorado can help with meeting makeovers.
1. Inspired Culinary Scene – Denver has ranked at or near the top of virtually every U.S. index available, including #3 on Zagat's list of hottest food cities. Not only are big-name chefs opening outposts in the Mile High City, local-grown talent is putting Colorado's capital city on the culinary map. Hotels are flexing their food muscles as well with creative executive chefs like Will Nolan at Viceroy Snowmass who sets up a mini farmers' market for attendees to "shop" for healthy snacks and hunts for wild game with small groups and teaches them about breaking down the animal and preparing it for a meal. At The Broadmoor, dine at the chef's table at the AAA Five Diamond Penrose Room or by a waterfall at the property's nearby Seven Falls.  
2. Easy Access – When attendees are traveling in from all over the country and world, Colorado's central location is a big bonus. Denver International Airport is the nation's sixth and world's 19th busiest airport, meaning there are flights galore. Plus there are hubs like Colorado Springs and Grand Junction and regional airports for mountain towns like Eagle-Vail, Gunnison-Crested Butte, Montrose-Telluride, Aspen, Steamboat Springs and more. Amtrak's California Zephyr route traverses beautiful terrain through the northern part of the state connecting towns like Denver, Winter Park, Granby, Glenwood Springs and Grand Junction.
3. Bountiful Beauty – It is tempting to say that Colorado's beauty is almost beyond words, but Katharine Lee Bates was so struck by the beauty of Pikes Peak in 1893 while working a summer teaching position in Colorado Springs that she later wrote a poem that became the classic anthem "America The Beautiful." Inspire the troops with a meeting near or within one of the state's four national parks, schedule breakfast on the Grand Mesa near Grand Junction or stay at one of the state's spacious guest ranches.
4. Experiences – When you're not living next to hiking and biking trails, ski slopes and rivers for rafting and fishing, these activities are especially memorable. Colorado also is known for its craft brewery scene that is booming in towns like Denver, Fort Collins, Boulder and Durango, plus watch how spirits are made and sip the results at Montanya Distillers in Crested Butte and Marble Distilling Co. in Carbondale. Plus there are sleigh ride dinners to cabins, dog sledding excursions, cheese-making classes in Buena Vista and Longmont and bike tours between the vineyards in Palisade.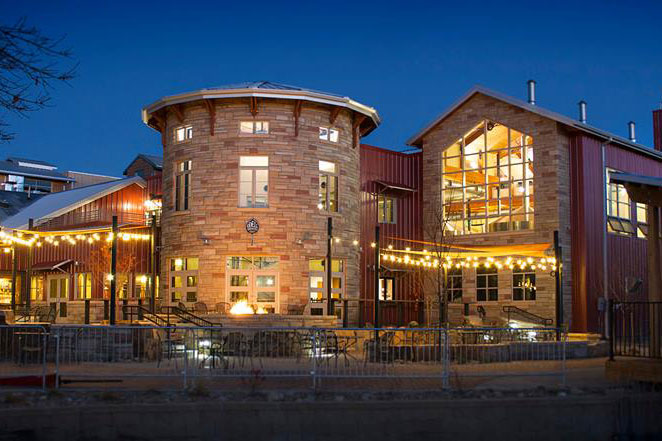 Odell Brewing Company (photo courtesy of Visit Fort Collins)
5. Authentic – Small groups can stay, help and learn at historic Zapata Ranch, a working cattle and bison ranch adjacent to Great Sand Dunes National Park and Preserve near Alamosa and gather in historic mining towns turned ski towns like Telluride, Breckenridge and Aspen. History Colorado Center in Denver not only provides a great overview of the state's rich heritage, it has great meeting space. Thinking of getting a group outside but without hauling all the gear Four Seasons Vail has teamed up with Paragon Guides to offer Take a Llama to Lunch.
6. Four Seasons – There is a season for every preference and budget in Colorado. Spring, summer, fall and winter deliver varied activities and meeting options. During peak times, there are loads of festivals and events or check off-season periods and dates for the best deals. 
7. Bucket List Destination – Colorado is on many a traveler's must-visit bucket list, which translates into strong registration numbers and happy attendees for meetings, events and incentive trips. Never tried fly-fishing or rounding up cattle? Check. Never attended a rodeo? Check. Never floated above the mountains in a gondola? Check.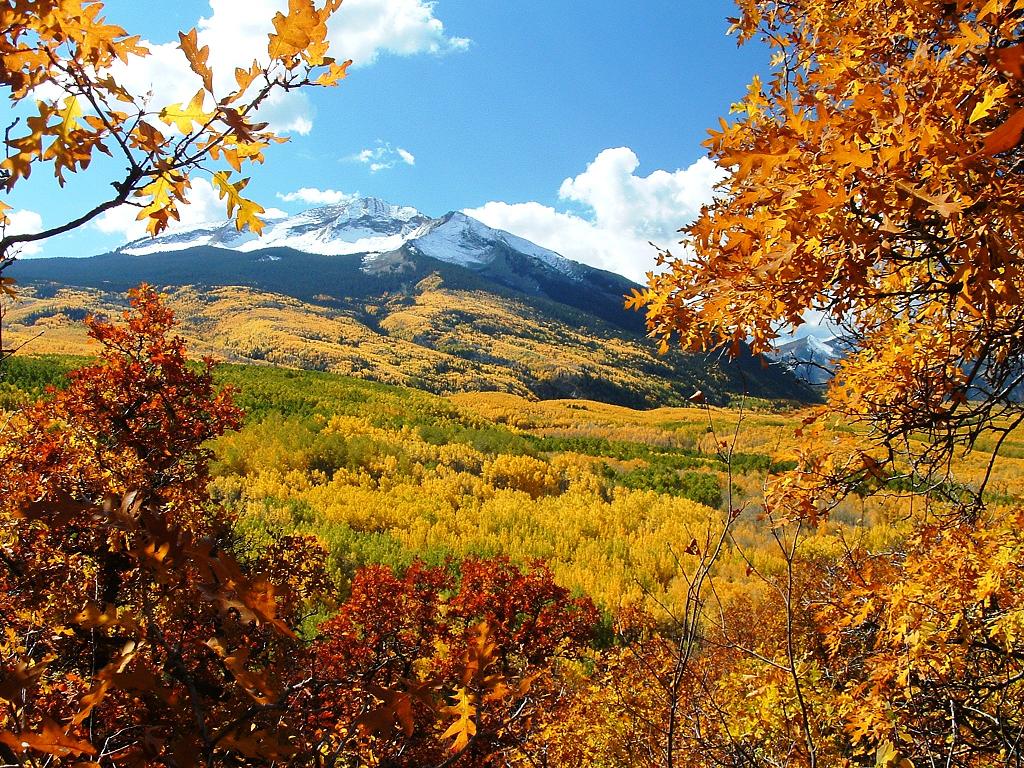 Fall Foliage on Kebler Pass near Crested Butte (photo courtesy of Jane Chaney)
8. Health & Wellness – Colorado is known not only for its mountain majesty, it's a state populated by residents and businesses that make health and wellness a priority. Groups can easily tie into this mantra and have participants walk away reenergized and recommitted. Colorado chefs are taking local, seasonal and healthy dishes to heart, plus there's the Historic Hot Springs Loop featuring five destinations and 19 hot springs facilities in western Colorado, many with great meeting and event facilities onsite or nearby. Schedule a gathering in tandem with yoga festivals in Eagle, Telluride, Boulder, Denver and Fort Collins.
9. Culture – Weave in the amazing public sculpture collections in Grand Junction, Loveland and downtown Denver, or host an event or a performance at restored gems like the Wheeler Opera House in Aspen and Central City Opera House in Central City. Get creative at the Denver Art Museum and Colorado Springs Fine Arts Center or dig into history at Tread of Pioneers Museum in Steamboat Springs and Crested Butte Mountain Heritage Museum.
10. Mindful Meetings – No longer is it enough to cram people's brains full of great information; attendees need time to process and give back. Hands-on volunteer experiences are available at several Boulder farms or take a break and bike to a harvest-fresh meal with Boulder Bike Tours. Aspen Meadows Resort, owned by the Aspen Institute whose core ideals are to harmonize the mind, body and spirit, is a serene place to meet, get some exercise and attend a Aspen Music Festival concert nearby. 
Learn more about planning a memorable Colorado meeting here >>