Morrison Natural History Museum
Morrison Natural History Museum,
501 Colorado Hwy. 8,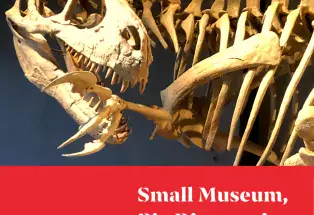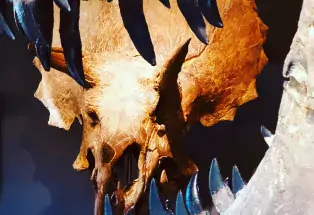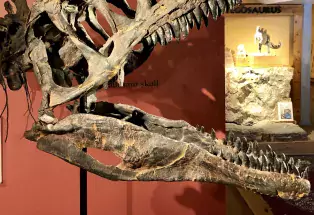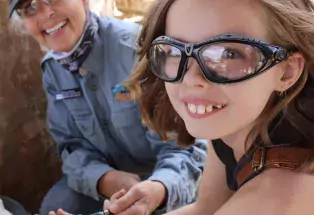 Discover dinosaurs through hands-on exhibits and personalized tours.
Just outside of the suburbs, explore the small museum with big discoveries. Inside the modest log and stone cabin is a glimpse at the ancient life that once roamed Colorado. The exhibition is designed to be toured with a highly-trained guide. Encounter Jurassic giants like the bones of the first Stegosaurus and Apatosaurus . Inspect skulls of T. rex and Triceratops. Come face-to-face with a giant raptor. Coming in 2023, a newly renovated Ice Age exhibition with new specimens. Help clean real fossils and more as you explore the museum with your guide.
A Morrison Museum visit is the perfect orientation to Red Rocks Park and Dinosaur Ridge. Plan for 90 minutes to explore the museum and grounds. Online tickets are available at mnhm.org.
Discounts:

Group Discount Available,
Military
Facility Amenities:

Bus/Motorcoach Parking,
Gift Shop,
Parking on Site
General Information:

Family-Friendly,
Hours of Operation
Group Amenities:

Accommodates Tour Groups,
Bus/Motorcoach Parking on site,
Group Rates Available,
Group Reservations Required