Garden of the Gods Visitor and Nature Center
Garden of the Gods Visitor and Nature Center,
1805 N. 30th St.,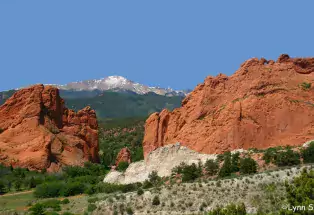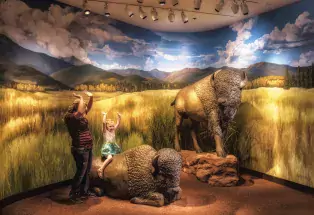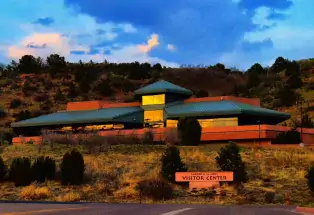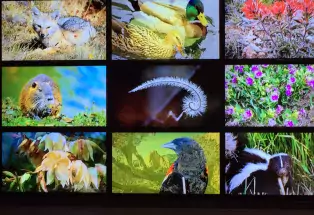 #1 City Park in the US
LEARN THE SECRETS OF THE GARDEN BEFORE YOU VISIT THE PARK.
Join us on an exciting journey through millions of years of geological history by watching our movie "HOW DID THOSE RED ROCKS GET THERE?" in the Geo-Trekker Theater. An exciting, entertaining and educational 14 minute HD adventure $6 for adults, $4 for children age 5-12 years. Proceeds benefit Garden of the Gods Park through the Garden of the Gods Foundation.
DYNAMIC INTERACTIVE MUSEUM EXHIBITS - Exciting, educational, fun exhibits - Replica of the World's only Theiophytalia kerri dinosaur - Discover the Park's interrelated ecosystems - Dynamic wall of projected historical photographs - Flora and Fauna Cloud - Wide-angle, time-lapse video of the Garden as it changes through the seasons - Giant 3D interactive Topographic map.
FREE NATURE CENTER. 
Designations:

National Register of Historic Places
Facility Amenities:

Bus/Motorcoach Parking,
Concessions,
Food/Beverage Service,
Gift Shop,
Naturalist on site,
Parking off Site,
Parking on Site,
Restaurant On Site,
Restrooms,
Retail Shop
General Information:

ADA Accessible,
Family-Friendly,
Free Admission,
Guides Available,
Pet-Friendly,
Private Instruction Available,
Visitor Center on site,
Hours of Operation
Group Amenities:

Accommodates Tour Groups,
Bus/Motorcoach Parking off site,
Bus/Motorcoach Parking on site,
Group Instruction Available,
Group Rates Available,
Minimum Group Size
Information Services:

Calendar of Events,
Cultural Information
On-site Activities:

Biking,
Birding,
Hiking/Backpacking,
Nature/Interpretive Trail,
Rock Climbing/Rappelling,
Scenic Drive,
Scenic Overlook,
Wildlife Viewing