Places To Tread Lightly
Photo Preserves are spaces where we work together to ensure our photography practices leave no trace. When visiting a preserve, take some time for reflection: how can photography enrich the places we visit? How can you change your travel habits to leave less of an impact?
Your Guide to Colorado's Photo Preserves
Take a Photography Detox in Mystic San Luis Valley
What would happen if you asked an influencer to put down their camera while on the road? Well, we put this very challenge to a Denver photographer. Find out what he learned along the way. 
Where To Find Our Photo Preserves
More Ways to Million Dollar Shot
There's more to San Luis Valley than what's in frame. To grow as a photographer, live the conscientious photography principles with us by stepping back from the viewfinder and refocusing on the moment. 
Find out how you can take the challenge to make your photos more authentic, considered and meaningful.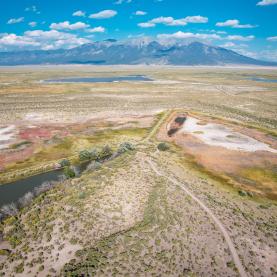 How To Mindfully Travel Around Mystic San Luis Valley
A local travel photographer embarked on a road trip around the San Luis Valley. The only catch: he had to limit the number of photos he could take along the way. Find out how this process changed his perspective on photography.