Norwood Farmers' Market
Norwood Farmers' Market,
See website,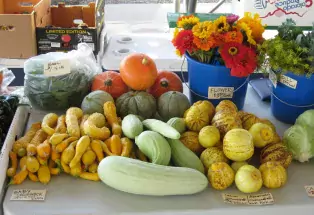 Our market is here to support local producers, encourage a more local food shed and provide fresh local produce to all sectors of the population of the San Miguel Basin.  Ideally, we would also like the market to be a community supported meeting place for socializing, enrichment and education. You will always find a wide range of produce, local honey, lavender, meats, eggs, artisan, baked goods, plants, and a variety of local crafts, as well as children's activities and music. The CSU Extension table is always present to answer any of your gardening questions.