Crazy Horse Outfitters
Crazy Horse Outfitters,
2095 Taylor Lane,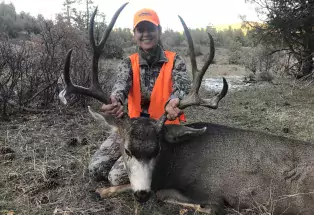 Archery, Muzzleloader and Rifle Drop Camps:
Drop camps are an adventure in their own right. Your base camp will be ready for you to move into upon arrival by horseback. Enjoy the seclusion you and your hunting partners will have in the peace and quiet of the wilderness. 
Facility Amenities:

Free Parking,
Parking on Site,
Restrooms,
Retail Shop