Peach Street Distillers
Peach Street Distillers,
144 South Kluge Ave., Building 2,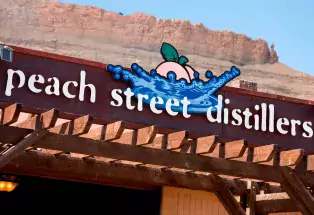 Only a mind that's part artist, part mad scientist, and all optimistically naïve can get the eye-widening flavors and tongue-quivering tastes found in our special libations. That's just how we do things here at Peach Street. Grab a seat. Have a sip.