Monarch Dog Sled Rides
Monarch Dog Sled Rides,
County Road 231,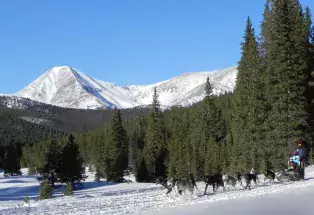 We offer thrilling dog sled rides through the beautiful San Isabel National Forest. Tours can last from 1.25 hours to 3 hours. Come learn about the northern sport of mushing, learn how to harness a sled dog, and hang out with our energetic and fun-loving huskies.