Denver & Cities of the Rockies
Nestled against the foothills of the Rocky Mountains, this region is the heart of urban Colorado. Anchored by vibrant cities — each with its own energy, landscape and proximity to outdoor adventure — it's worth a trip all on its own and can also be the splendid start or end to your Colorado getaway.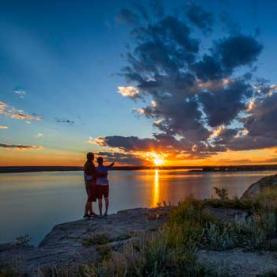 Pioneering Plains
Marked by waves of plains, grassland and shallow canyons, these lands are full of traditional character, a pioneering spirit and 100-year-old farms. Slow things down here to relish an authentic and memorable vacation.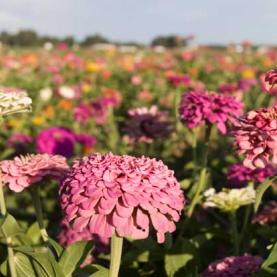 Canyons & Plains
This area is shaped by its rich heritage of Hispanic and Native American culture. It's a special place to enrich your perspective, meander country roads and experience fascinating moments in the nation's history firsthand.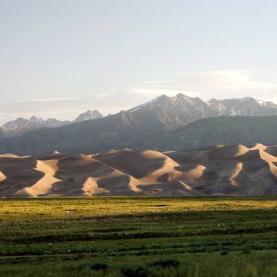 Mystic San Luis Valley
A spiritual, intriguing land offering a sense of peace amid epic views and sand dunes circled by soaring peaks, the valley is peppered with the legacy of Hispanic settlers and explorers, steeped in history and ripe with folklore.
Pikes Peak Wonders
Find a blend of urban comforts, accessible (though not completely tamed) natural landmarks and a true reflection of the Western way of life. Here you'll have the option to sit back and relax or kick up some adventure.
Rockies Playground
For the country's highest caliber, year-round mountain resort communities, this is ground zero. You'll show off on and off the slopes and enjoy best-in-class comforts in welcoming mountain towns around every corner.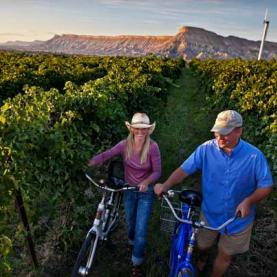 Mountains & Mesas
A place that inspires awe, you'll encounter Victorian-era mining towns, colorful farm communities, mesmerizing geography and ancient cultures that infuse the area with a majestic and distinct heritage.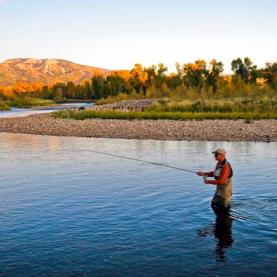 The Great West
Amid rolling ranchland, green hills, marbled mountains and dramatic canyons, discover warm folks and Wild West lore. Come as you are, get a taste of the frontier and disconnect from real life's rapid pace.