Northwest Colorado Cultural Heritage Program
Northwest Colorado Cultural Heritage Program,
141 9th Street Suite 102,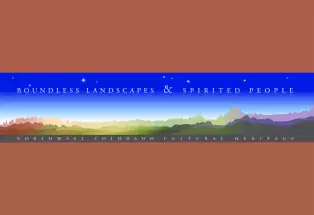 The Northwest Colorado Cultural Heritge Program provides trip planning information, stories and suggested journeys and intineraries for 17 communities in Northwest Colorado's Jackson, Routt, Moffat, Rio Blanco and Garfield counties. The program has developed a large regional network of travel industry and heritage organization partners to provide comprehensive information on this vast and diverse region. Begin your journey by enjoying the stories of people and places of Northwest Colorado currently featured at www.nwcoloradoheritagetravel.org. Then get ready for one of the most unique travel experiences Colorado has to offer. 
Information Services:

Calendar of Events,
Cultural Information