Hideaway Steakhouse
Hideaway Steakhouse,
2345 West 112th Avenue,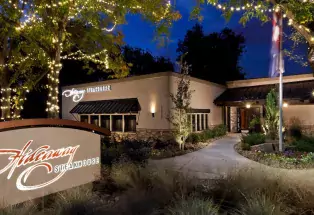 HIDEAWAY STEAKHOUSE is where Classic American Steakhouse meets Contemporary Upscale Restaurant. Locally owned and operated, we use fresh seasonal ingredients to create innovative and exceptional dishes that you won't find elsewhere in the North Metro Denver area. We invite you to discover "Colorado upscale" dining: exceptional cuisine and outstanding service, all in the comfort and tranquility of nature. Hidden among tree groves and open fields, our hideaway beckons you into a familiar, relaxing place where you can indulge your senses-and your palate.