10 Awesome Ways to Experience Aspen in the Summer
Visions of Aspen typically include winters packed with world-class skiing, but it's also a can't-miss summer destination. Whether you're seeking a family vacation, relaxation or all-out adventure, there are plenty of ways to explore this lovely mountain town in the warmer months. Here's your guide to the best things to do in Aspen over the summer.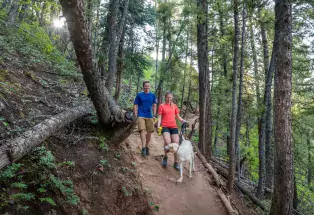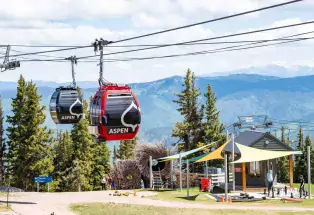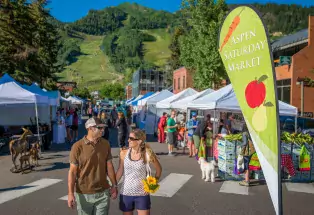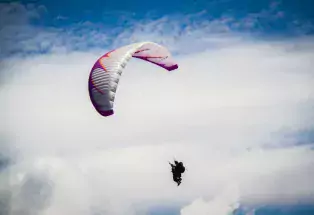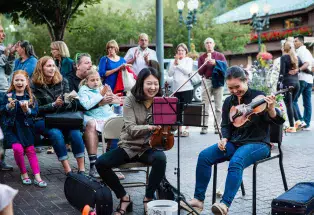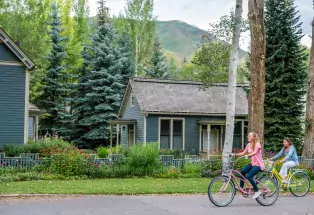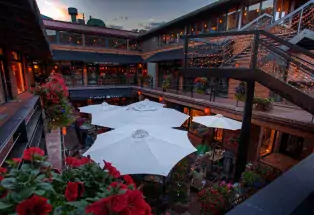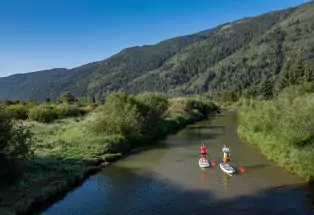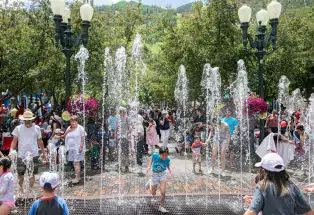 1. Break out your hiking boots to traverse one of the many trails around the Roaring Fork Valley.
Beginners will be comfortable on the Rio Grande Trail, which starts behind the post office on Puppy Smith Road and follows a paved path most of the way along the Roaring Fork River. An intermediate option is a 1.5-mile trek up Smuggler Mountain Trail, leading to a lookout point with stunning views of Aspen below. Those ready for a challenge can take on the rigorous hike up Aspen Mountain or the Lost Man Loop accessible from Independence Pass. The trailheads in and around nearby Maroon Bells are a quintessential bucket-list item and encompass various difficulty levels. Also, don't miss an opportunity to view abundant swathes of wildflowers in the summer: The Cathedral Lake and American Lake trails are just two prime spots for amazing color. 
Watch a video about Aspen hiking etiquette
2. Catch a music show or live performance at various festivals and venues.
Jazz Aspen Snowmass puts on the annual June Experience and three-day Labor Day Experience, in addition to the JAS Café Summer Series which takes place throughout town. The Aspen Music Festival and School, spanning from late June to late August, is an ode to classical music while providing training to college-age students. Alternatively, head to the Aspen Santa Fe Ballet, Theatre Aspen or Wheeler Opera House for fantastic dance, stage and vocal productions. Concert hot spot Belly Up is also a must-hit for a show in town; past acts have included Snoop Dogg and The Flaming Lips.
3. Hitch a ride on the Silver Queen gondola up Aspen Mountain.
Sweeping views greet those who make the ascent, as well as several free activities with the purchase of a gondola ticket. Breathe in the fresh air and find your zen during a mountaintop yoga class on select days from June through August. Summer weekends bring live music — classical on Saturdays and bluegrass for Sundays — and picnicking. An 18-hole disc golf course is one of the highest official courses in the world. Choose from either the first nine holes if you're up for a carefree game, the more-challenging back nine, or both for a complete round. Then soak up the sun while grabbing lunch on the patio at the Sundeck, a casual restaurant dishing up American, Asian and Mediterranean cuisine.
4. Indulge in delicious culinary experiences.
Save room in your itinerary to linger al fresco over an expertly prepared meal at one of Aspen's many amazing restaurants. A farm-to-table approach is emphasized in kitchens across Aspen, and where better to get a sneak peek of local ingredients than at the Aspen Saturday Market? Here vendors supply their best Colorado-grown produce and crafts from mid-June to mid-October. And of course, the mother of epicurean fests happens each June when the FOOD & WINE Classic in Aspen comes to town, offering the chance to rub elbows with celebrity chefs, drop in on cooking demos and sample plenty of great bites.
5. Get a retail therapy fix.
Though downtown Aspen is relatively compact, it manages to fit in more than 200 shops ranging from consignment to eclectic boutiques and designer storefronts. Spend an afternoon strolling the pedestrian malls and browsing vintage apparel, fashion trends, accessories, art, home goods, unique gifts and more. 
Search the complete Aspen shopping listings
6. Defy gravity with thrill-seeking activities.
Aspen already sits at about 8,000 feet in elevation, but daredevils who want to achieve even higher altitudes can do so with gutsy ventures. Aspen Paragliding's certified pilots will take you on a tandem flight up to 18,000 feet for the ultimate bird's-eye view. Or, book an hour-long sunrise hot air balloon ride above the Elk Mountains via Above It All Balloon Co. Rock climbers can take to the routes around Independence Pass just east of Aspen and scale massive walls of granite, or stick closer to town at Gold Butte Climbing Area, accessible from the Sunnyside Trail parking area.
7. Push some pedals to see Aspen in a different way.
One popular biking jaunt is the Rio Grande Trail, which goes all the way to Glenwood Springs. Stop off at Woody Creek Tavern for lunch about one-third of the way to Basalt. If you prefer road cycling, there are plenty of fun expeditions to choose from: 22 miles round-trip on Maroon Creek Road to see the iconic wine-colored peaks of the Maroon Bells, a strenuous 40-mile ride over Independence Pass or Castle Creek Road's 24 miles round-trip to Ashcroft ghost town. Cruiser bikes are also available to rent at Four Mountain Sports locations, even offering one-way rentals. Aspen also offers bike sharing for short point-to-point trips around town with WE-Cycle. 
8. Slow down the pace for a day of relaxation.
Leave some time to experience the quiet side of Aspen, especially if you're planning a romantic couples' getaway or honeymoon. Begin with morning meditation at the John Denver Sanctuary, where the idyllic setting is sure to provide quiet contemplation. Book pampering spa treatments, whether it's a signature oxygen facial at Remède in the St. Regis hotel or aromatherapy and unique massages at numerous other spas and health clubs. If you're staying at one of the many Aspen hotels equipped with an outdoor pool, including the Aspen Square Condominium Hotel, then you'll have a built-in place to peacefully unwind in the afternoon. For a true opportunity to commune with nature, consider a camping trip into the White River National Forest.
9. Take advantage of recreation on the Roaring Fork River.
The waters of this river flowing through the center of town range from flat and calm to raging whitewater rapids. Local outfitters will lead you through epic rafting and kayaking on class I to class IV rapids; on the flipside the waters east of Aspen are tranquil enough for stand-up paddleboarding. Arrange for a guided fly-fishing trip or go it alone and cast your line in the Roaring Fork's Gold Medal fishing holes that boast brown, cutthroat and rainbow trout.
10. Find family fun around every corner.
Adventurous families can discover the Aspen backcountry on a horseback ride. The Aspen Recreation Center has countless family-friendly amenities — think indoor swimming pool with two-story waterslide, lazy river, 32-foot climbing tower, tennis and a huge indoor ice rink. Kids can also attend drop-in, daily, weekly or overnight educational camps and programs at the Aspen Center for Environmental Studies. In town, splash around in the Dancing Fountain on a hot day, or delight in face-painters, clowns and other street performers who roam the downtown walking malls.
Want More?
Read more about summer in Aspen, from festivals to scenic drives and locals' tips, or check out trip itineraries that highlight awe-inspiring, invigorating and free pursuits and videos highlighting wildlife safety tips and trail etiquette.