Things to Do with Kids in Boulder: Ideas by Age
Bringing the kids to Boulder? Maybe you have tiny toddlers, tots or tweens. We've got ideas for every scenario, so that you and your family can complete your Boulder vacation with the resounding conclusion: "That was fun!"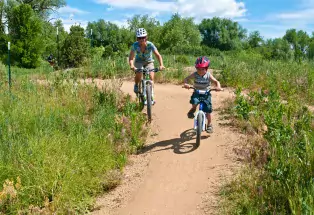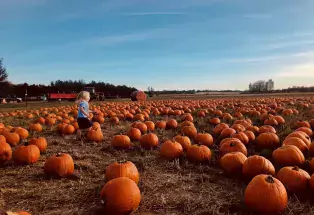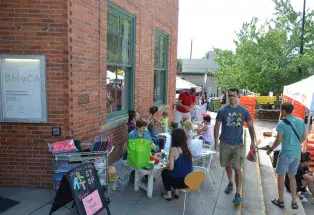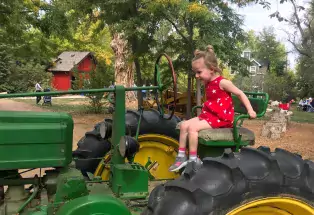 Ages 0–4
Things to Do:   
Events:
Tulip Fairy and Elf Festival: Little ones come dressed as fairies and elves to meet "real" fairies who will sprinkle pixie dust in their hands and lead them on a parade to awaken the spring tulips in April.
Meadow Music: Throughout the summer, musical duo Jeff and Paige transfix little ones with their costumes, singing, dancing and wonderful silliness. It all starts with a short nature hike, followed by a concert at the foot of the Flatirons.
Eat:
Rayback Collective: Boulder's indoor/outdoor gourmet food truck park, adorned with twinkle lights, fire pits and wooden recliners, plus space for the kids to play and stretch their legs.
Mustard's Last Stand: Simply put: Good old hot dogs, served any way you like them.
Ages 5–9
Things to Do:
Events:
Snow Much Fun Light Displays: Hundreds of thousands of twinkling lights illuminate Boulder's Civic Area and downtown Boulder late November to early January each year. Take a stroll through a winter wonderland of creative, themed displays, from Candy Cane Forests to Gum Drop Lanes.
Fourth of July at the Reservoir: Come hang out on the banks of the beautiful Boulder Reservoir, with mountain views, swimming, picnicking and access to boat rentals. Later on that day, you can catch a spectacular fireworks display back in town at CU's Folsom Field.
Eat:
Mountain Sun: A super-chill, super-Boulder eatery with classic burgers, a killer grilled cheese, salads and great beer for the grownups.
Pasta Jay's: You'll smell yummy roasted garlic wafting out of Pasta Jay's before you even reach the door. Red-and-white checked tablecloths and saucy Italian fare make this a longtime Boulder family favorite.
Ages 10–13
Things to Do:
Events:
BolderBoulder: Run, walk or watch. This much-loved annual Memorial Day weekend event attracts more than 50,000 people, with runners in wacky costumes, bands playing along the route and a SportsExpo the days prior to the race.
Pearl Street Arts Fest: In mid-July, talented sculptors, photographers, painters and craftspeople display their creations on Pearl Street. Kids will like the Mobile Art Lab, offering on-site instruction to students of all ages, and features like bounce houses and a climbing wall. 
Eat:
Rincon Argentino: Order up a batch of hot-out-of-the-oven empanadas, filled with meats and cheeses. This easy, to-go joint has a couple of patio tables or is great to take to a picnic at nearby Scott Carpenter Park.
Sushi Zanmai: Sushi for kids? Well, yes. It's a crazy-fun atmosphere, where sushi chefs welcome you at the door with a shout, waiters break out in birthday song and you can sit on floor cushions, if you're lucky to score the right table. Kids may like the tempura vegetables, yaki udon noodles or grilled teriyaki chicken.