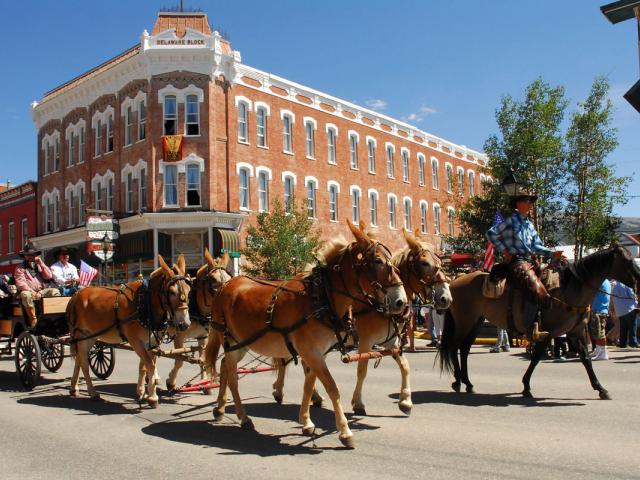 Cruising Elevation: Leadville & Twin Lakes
At 10,152 feet, Leadville the United States' highest incorporated city — and those peaks are packed with history. Take a few mining tours, drive to the sky on the Alpine Loop scenic byway and soak in the history of this mining town and it's beautiful neighbor, Twin Lakes.
Sustainability Activity
Travel Like a Local
There are special places and unique vistas around nearly every Colorado corner. You can help ensure these places exist for generations to come by staying on roads and trails, keeping speeds in check, leaving campsites and picnic spots just as you found them, and following instructional signs while you're out and about in our state.
Insider's Tip
Stay the Trail
When riding OHVs through the Alpine Loop, make sure you follow Colorado's off-roading motto of "Stay the Trail."
Insider's Tip
Head South to Twin Lakes
Make the 25-minute drive to the town of Twin Lakes. Resting in the shadow of Colorado's tallest peak (Mount Elbert), Twin Lakes also lies adjacent to the state's two largest glacial lakes along the Top of the Rockies Scenic and Historic Byway.
Breakfast
The Twin Lakes Inn
The Twin Lakes Inn in historic Twin Lakes Colorado has served guests since 1879. Recently renovated, history and charm still live in its timbers…
Activity
Colorado Fly Fishing Guides
Leadville's premier walk/wade fly fishing outfitter.  Offering 2 hour, half day, and full day rates.  All abilities welcome. Come experience fly…
Insider's Tip
Make Your Way Back to Leadville
Now that you've explored tiny and charming Twin Lakes, head back to Leadville for lunch and a mine tour.