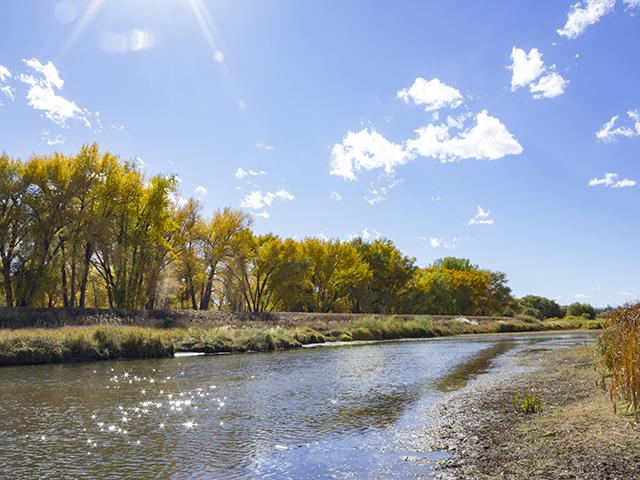 Fall by Rails & Trails in the San Luis Valley
Fall weather in the San Luis Valley is ideal for visiting and enjoying the Great Sand Dunes National Park with fewer crowds, mild temperatures and colorful trees in Alamosa, Hooper, Del Norte and Fort Garland.
Sustainability Activity
How to Give Back to These Special Places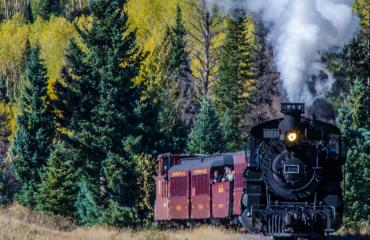 Activity
Cumbres & Toltec Scenic Railraod
The train departs from Antonito and travels across scenic prairies, giving you a true sense of life in the Wild West. Enjoy the views and lunch at Osier — included in the full-day ticket price — before you head back to Antonito.
Insider's Tip
Head to Alamosa
A quick 30-minute drive north on Hwy. 285 takes you to Alamosa, where your fun continues.
Breakfast
Campus Cafe
Campus Cafe is the local favorite. American food, amazing breakfasts, you have to try the cinnnamon roll! Great lunch menu too. 
Activity
Los Caminos Antiguos Scenic and Historic Byway
Los Caminos Antiguos traverses the cradle of the San Luis Valley. This route takes you through historic Colorado and along the scenic route that…
Insider's Tip
Stop in Fort Garland
As you trek along the byway, stop in the historic area of Fort Garland for lunch before heading on to the wee town of Hooper.
Insider's Tip
Stay the Night
The Sand Dunes Swimming Pool offers multiple lodging opportunities with RV spots, camping sites and cabins, so you can finish your journey here for the day. Reserve early!