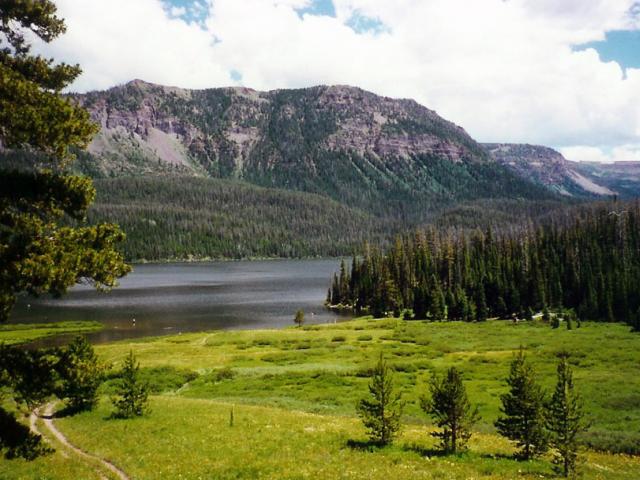 Flat Tops Wilderness: Meeker & Rangely
For 82 scenic miles, Colorado's Flat Tops Trail Scenic Byway winds its way through lush river valleys, skirts the bountiful Flat Tops Wilderness and tours some of the state's least traveled roads, as well as two delightful Wild West towns.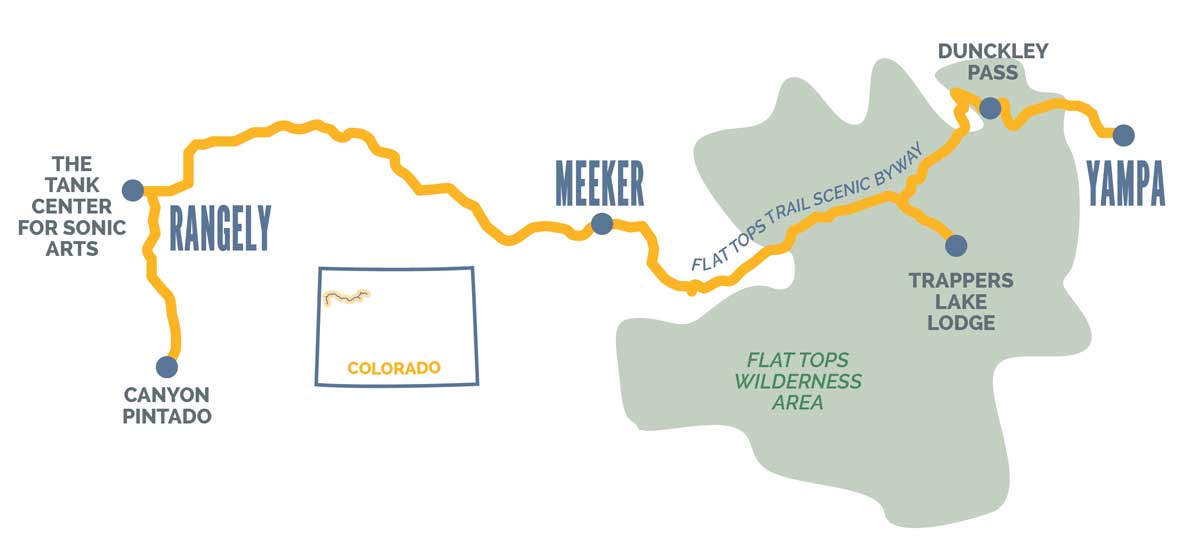 Sustainability Activity
Travel Like a Local
There are special places and unique vistas around nearly every Colorado corner. You can help ensure these places exist for generations to come by staying on roads and trails, keeping speeds in check, leaving campsites and picnic spots just as you found them, and following instructional signs while you're out and about in our state.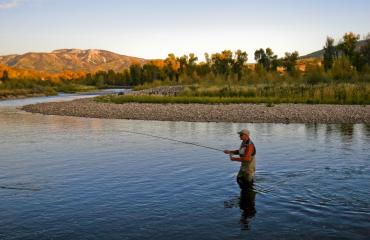 Activity
Flat Tops Trail - Scenic and Historic Byway
Winding its way through lush river valleys, the Flat Tops Trail byway skirts the bountiful Flat Tops Wilderness, climbs over two of the state's…
Lunch
Mount-N-Frame
Mount-N-Frame is a custom frame shop that carries a variety of posters, watercolor prints and photographs of Vail and the surrounding area.  Also…
Insider's Tip
Hang Out After Lunch
Stick around after your lunch at Trappers Lake Lodge and go horseback riding. The trail boss will guide you up to the top of the Flat Tops Wilderness where the expansive views will take your breath away.
Activity
Ripple Creek Lodge
Ripple Creek Lodge is a historic resort/guest ranch located at the halfway point of the Flat Tops Scenic Byway. We offer trial rides,…
Insider's Tip
More Adventure at Ripple Creek Lodge
Head over to Ripple Creek Lodge in Meeker. Spend the time before dinner fishing their backcountry streams, have dinner at the lodge and settle in for a cozy night in their vacation cabins.