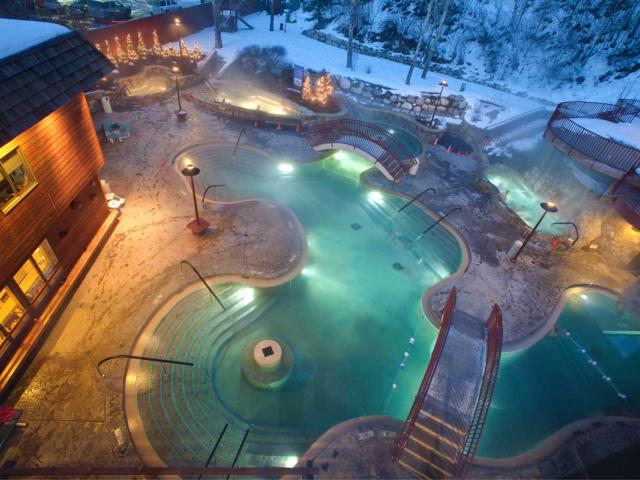 Historic Hot Springs Loop
Thermal hot springs flow abundantly throughout the Colorado Rocky Mountains. Soaking in natural mineral water is a time-honored tradition to enhance wellness. One thing is certain: Relaxation is the ultimate goal in the towns of Steamboat Springs, Buena Vista, Nathrop, Salida, Pagosa Springs, Ridgway, Ouray and Glenwood Springs.
Sustainability Activity
Travel Like a Local
Participate with in a trail repair project with Volunteers for Outdoor Colorado.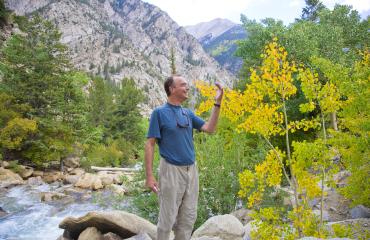 Activity
Collegiate Peaks - Scenic and Historic Byway
This paved 57-mile route parallels the Continental Divide at the foot of the Sawatch Range
Insider's Tip
Along the Byway
Travel the byway so that you end up in Buena Vista for lunch.
Insider's Tip
Stay for Dinner
Keep the fun going at Pagosa Brewing Company by having a bite of the crispy green beans or the meat eater pizza.
Activity
Overlook Hot Springs
Overlook Hot Springs is Pagosa's newest hot springs spa! Relax in Victorian ambience as healing waters surround you in three scenic rooftop tubs…
Lodging
Fireside Cabins
OPEN ALL YEAR ROUND Deluxe 1- and 2-bedroom cabins on 10-acres located along the San Juan River.  There is plenty of room to roam and we're able…
Breakfast
The Rose
The Rose diner in downtown Pagosa Springs has been a local landmark for three decades.
Activity
San Juan Skyway - Scenic and Historic Byway
The 232-mile San Juan Skyway Loop takes about 7 hours to drive or can be a great 2 or 3 day trip with multiple opportunities to stop and…
Insider's Tip
Head West & Then North
Travel the San Juan Skyway to the box-canyon-cradled town of Ouray.
Breakfast
Artisan Bakery
Come enjoy breakfast, lunch, or just a pastry and coffee, in a cozy little restaurant on main street, Ouray CO. Located at the south side of town,…
Activity
West Elk Loop - Scenic and Historic Byway
Mount Sopris and Black Canyon of the Gunnison anchor the ends.
Insider's Tip
Head North
Travel part of the byway north before breaking off and heading to your next stop: Glenwood Springs.
Breakfast
Rosi's Little Bavarian Restaurant
German & American fare, plus pastries, served in a small chalet-style restaurant with homey decor.
Insider's Tip
Head North Again
Leave Glenwood Springs and head north to Steamboat Springs, a welcoming Wild West town.