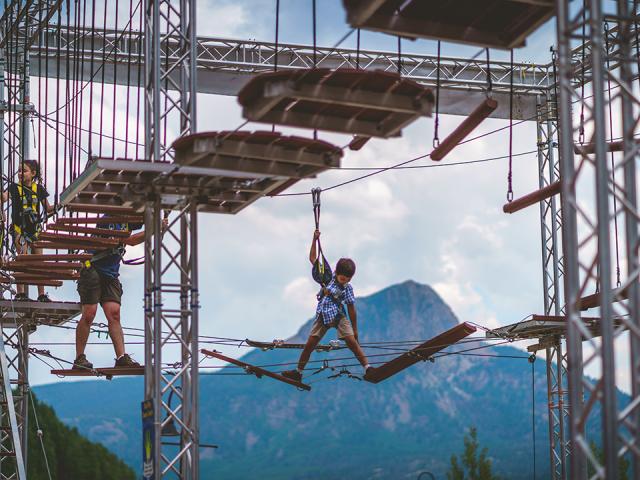 Summer in Durango is about more than just the activities. It's about special moments shared with special people, wild adventures under the southwestern sun and making more time for unforgettable memories.
Sustainability Activity
Help Maintain Trails
Durango Trails helps build and maintain trails while educating trail users. Volunteer your time or donate to help Durango's trail networks continue to delight people for years to come.
Insider's Tip
Kick Up Your Heels at James Ranch
Evenings are relaxed at the ranch, where you can grab picnic table or sit on a blanket under the setting sun while listening to live music.
Lodging
Hampton Inn - Durango
Named one of the coolest small towns in America, Durango sits in sunny, Southwestern Colorado. A gateway for all your itineraries. Enjoy Mesa…
Breakfast
The Yellow Carrot
Join us in our new location and let us serve you with love through our amazing food and service. Stop in and enjoy fun and exciting flavor…
Activity
Durango & Silverton Narrow Gauge Railroad and Museum
Experience the adventure of traveling by a historic steam-powered or diesel locomotive on the same tracks miners, cowboys and settlers of the Old…
Insider's Tip
Ride the Cascade Canyon Express
See soaring geological features and fantastic scenery on this short excursion in an open-air gondola. 
Insider's Tip
Head to Vallecito
Hop on CO-240 for 30 minutes to Vallecito for the night.
Lodging
Pine River Lodge
Pine River Lodge offers 27 Cabins nestled under huge Pines overlooking Vallecito Lake. Each cabin has a Full Kitchen, Separate Bedrooms ( King,…
Insider's Tip
San Juan Angler
Dinner
Mahogany Grille
Enjoy handcrafted cuisine while stepping back in time in the ambiance of the Victorian Old West as we serve you an array of eclectic culinary…
Activity
Sample Local Beer, Wine and Spirits
Taste test title-holding craft beverages around Durango.
Lodging
Adventure Inn Durango
Trip Advisor ranked #2 for guest satisfaction. Our clean, newly renovated 25 room motel features flat screen TV's, exceptional in room WI-FI, mini…