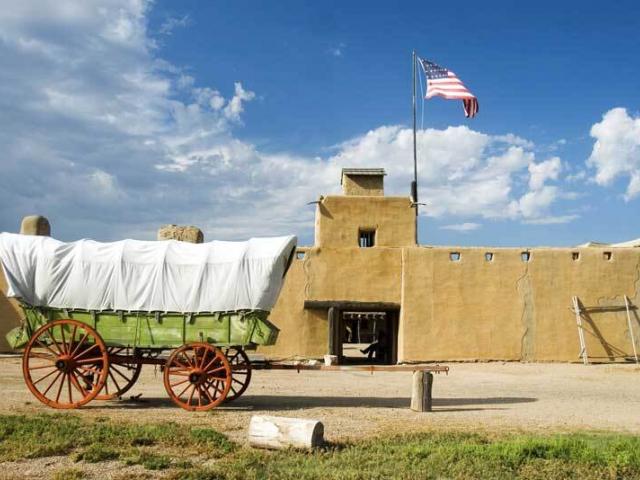 Time Travelers in Colorado's Canyons & Plains
Get ready to take the kiddos' learning to new heights with Colo-Road Trips Educational Itineraries, trips crafted with plenty of hands-on learning, educational adventures and, of course, stops for ice cream. Each was designed with kids from kindergarten to 5th grade in mind, but the activities, outings and accommodations will be enjoyed by children of all ages — yes, that's you Mom and Dad. Supplement your trip with trivia, educational videos and games — or just hop in the car and go!
During this trip to the Canyons and Plains region, kids will travel back in time and discover the region's diverse history. While the trip centers on the history of the Santa Fe Trail, it also includes other intriguing subjects like Native Americans, frontiersmen, adventurers and the earliest inhabitants — the dinosaurs!