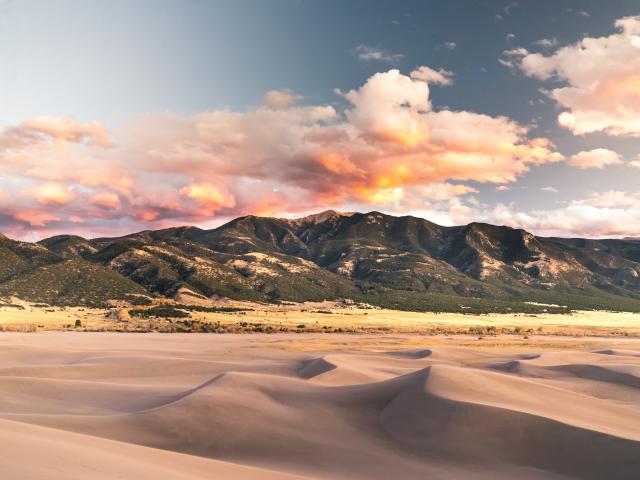 Uncovering History of the Mystic San Luis Valley
Get ready to take the kiddos' learning to new heights with Colo-Road Trips Educational Itineraries, trips crafted with plenty of hands-on learning, educational adventures and, of course, stops for ice cream. Each was designed with kids from kindergarten to 5th grade in mind, but the activities, outings and accommodations will be enjoyed by children of all ages — yes, that's you Mom and Dad. Supplement your trip with trivia, educational videos and games — or just hop in the car and go!
Explore the Mystic San Luis Valley on this epic road trip. Along the way, you'll drive along scenic byways, pop into museums, visit a state park and animal refuge and spot a ton of sand too. Traverse through Walsenburg, La Veta, Fort Garland, Alamosa, Monte Vista, Del Norte, Lake City and Creede.