Highway of Legends
Walsenburg
82
Trinidad
Fall
Summer
Canyons & Plains
Mystic San Luis Valley
2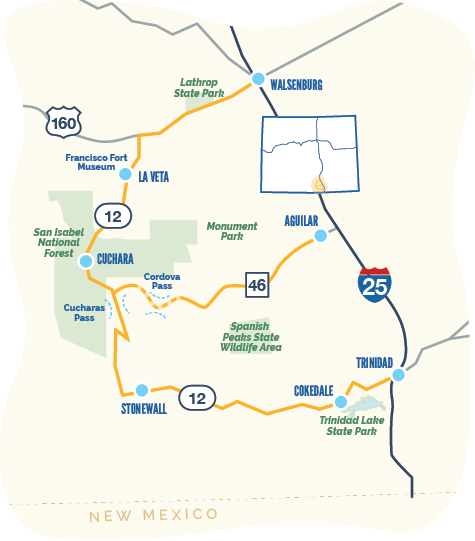 Trip Tips
Gravel conditions over Cordova Pass mean it's best avoided during adverse weather; it's also closed in the winter. Check road conditions before heading out.
Download the Highway of Legends audio tour before you go.
Take a free 45-minute trolley tour through the Trinidad Historic District, offered Memorial Day through Labor Day.
See some of this byway's highlights — and read below for many more!
Colorado's Highway of Legends byway is the perfect route for those exploring southern Colorado. Traverse a route that's rich with majestic Rocky Mountain vistas and steeped in history. If time is on your side and you're driving south on I-25 to New Mexico, skip the interstate stretch from Walsenburg to Trinidad and take the road less traveled. Touring this area in fall is rewarded with gorgeous autumn hues.
The lore of this area is vivid, swirling in spiritual myths of the American Indians and the history of their clashes with Spanish explorers. Like much of Colorado, where the promises of fortune led, trouble followed and tales of outlaws "settling their differences" are common.
Begin your drive in Walsenburg, a small-town gem, in the heart of the Spanish Peaks. Stroll the town's charming Main Street, then pause for museums — like Walsenburg Mining Museum, housed in an 1896 jail, or Museum of Friends for contemporary art — before a leisurely game at Lathrop State Park's own Walsenburg Golf Course. 
For laid-back vibes and mountain scenery, continue west along Highway 160, branching off on Highway 12 to La Veta. Along this stretch of scenic two-lane highway, you'll view unusual volcanic formations radiating outward from the Spanish Peaks. These geological marvels are known as the Great Dikes of Spanish Peaks Country, and though they exist in other parts of the world, this is the only place where they can be viewed.
Linger in La Veta for a tour of Francisco Fort Museum, the last remaining adobe fort in Colorado. Then appease your hunger with fresh-made pastries and sandwiches at Ryus Avenue Bakery before climbing back in the car.
Highway 12 rises to 9,994-foot Cucharas Pass on the shoulder of the Spanish Peaks. The Tarahumare Indians held these summits as sacred and believed that all life on earth originated from the area. Below the pass is the glorious Cuchara Valley, a hidden wonderland even most Coloradans failed to notice. Detour to Cuchara Mountain Park for disc golf and hiking at this tiny former ski resort.
Meandering through ranchland and forest, the highway eventually leads to Cokedale, a National Historic District. Here you'll find the surreal sight of what looks like something from the Roman Empire. These arching alcoves are actually the remnants of what used to be coke ovens for smelting coal from the nearby mine.
Back on the highway, drive a short distance to Trinidad. An Official Colorado Main Street Community, the town's Victorian architecture preserves a civilized slice of its rough-and-tumble past. Also a Corazón de Trinidad Creative District, enjoy the area's imaginative ambiance with visits to cultural assets like A.R. Mitchell Museum of Western Art and Southern Colorado Repertory Theatre. Or, stop by Trinidad History Museum for frontier stories before fishing at Trinidad Lake State Park. Finish your day with tacos and craft beer at Las Animas Grill.
Experience the scenic byway's newest extension by heading north from Trinidad, then range west from Aguilar's charming Main Street, on Highway 46. You'll reconnect to Highway 12 at the 11,248-foot Cordova Pass.
Events on the calendar: Trinidad's ArtoCade, Stonewall Century Ride and Art in the Park in La Veta, Trinidaddio Blues Fest, Spanish Peaks Music Festival in La Veta
Side Trips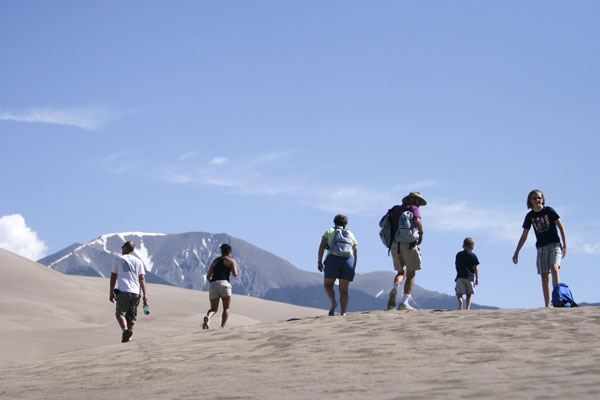 Great Sand Dunes National Park and Preserve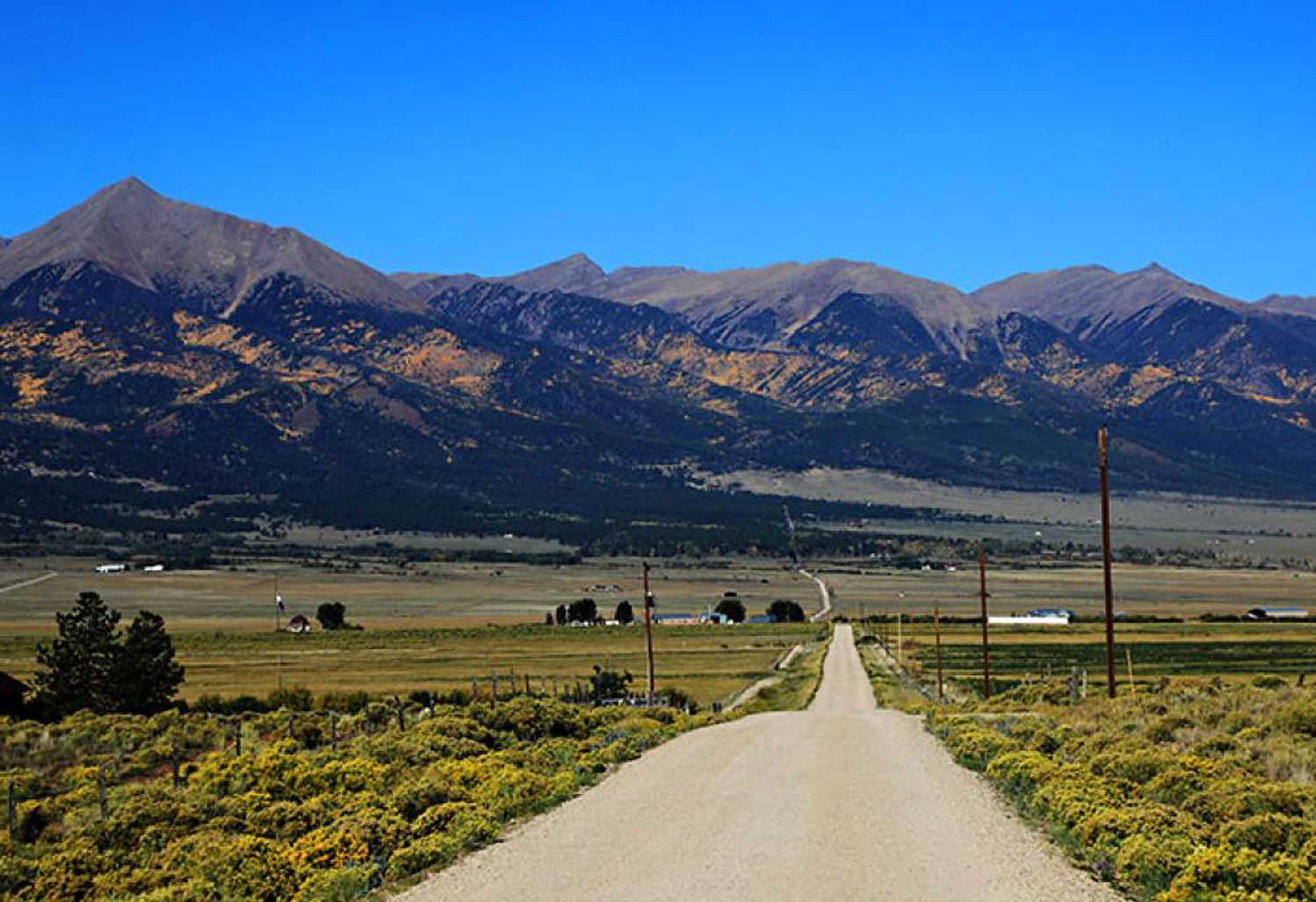 Silver Cliff & Westcliffe
Revel in stunning views of the Sangre de Cristo Mountains and the charming historic downtowns of Silver Cliff and Westcliffe.
See All Byways